Cake Assembly Plant
Time management game for Android devices
Cake Assembly Plant is a time management game designed to be played on cell phones and tablets.
Features
Match and deliver the orders by assembling the cake layers in the right order and topping the cake with the right decoration.
Play 50 levels with 7 different layouts.

Keep up as more orders and more colours, shapes and layers are added.

Replay any level to earn gold or to earn more bonus cards.
Earn bonus cards
A patience card is earned by achieving gold - apply it to an order to stop time (timed mode only).

A mistake card is earned by recycling less than 4 products per level - apply the card to an order to allow a wrong colour, shape or topping.
Instructions and tutorial

Detailed instructions and an optional tutorial are provided.
Difficulty
Choose timed or untimed, then choose:
● Casual mode for a leisurely pace, or

● Expert more for a faster pace.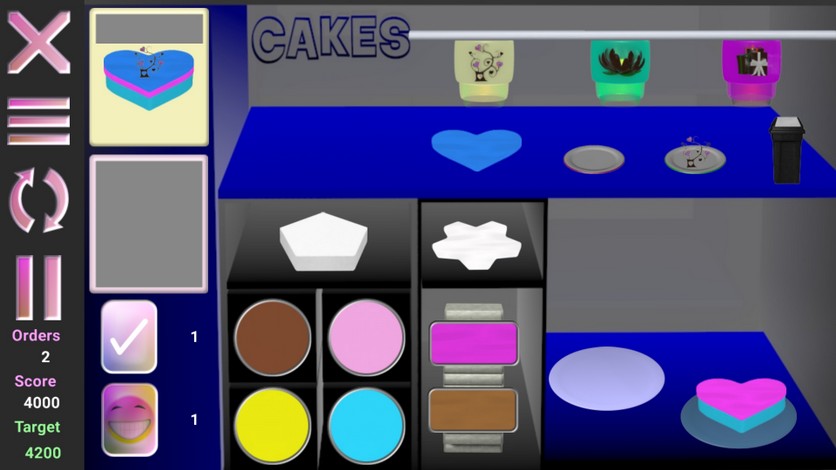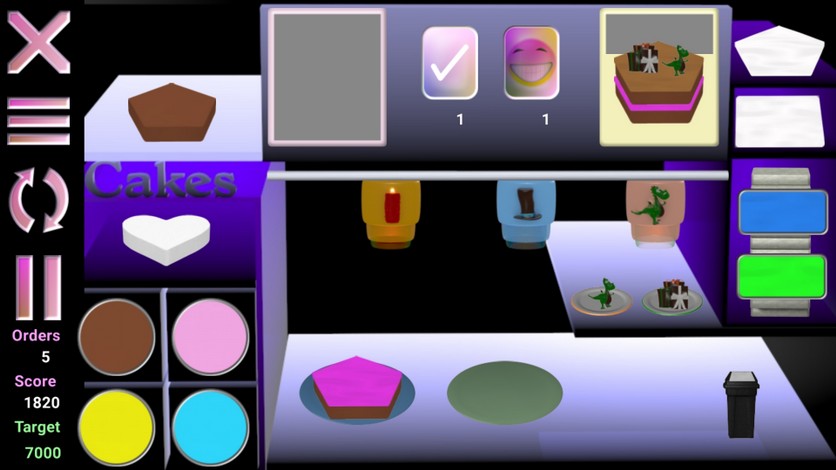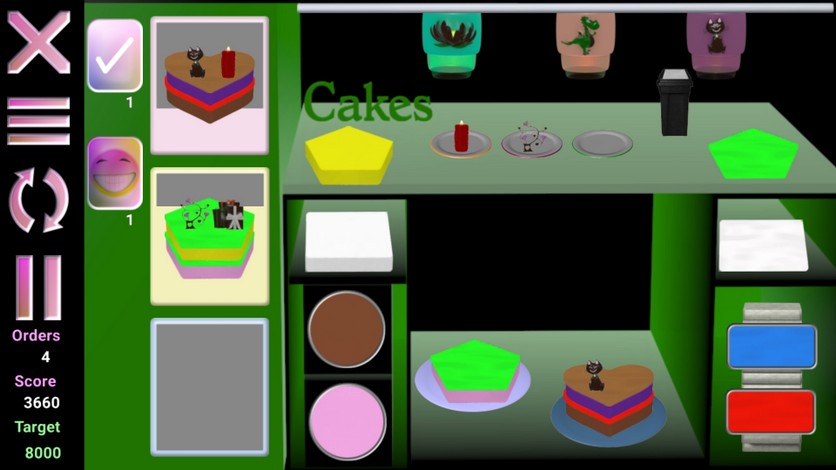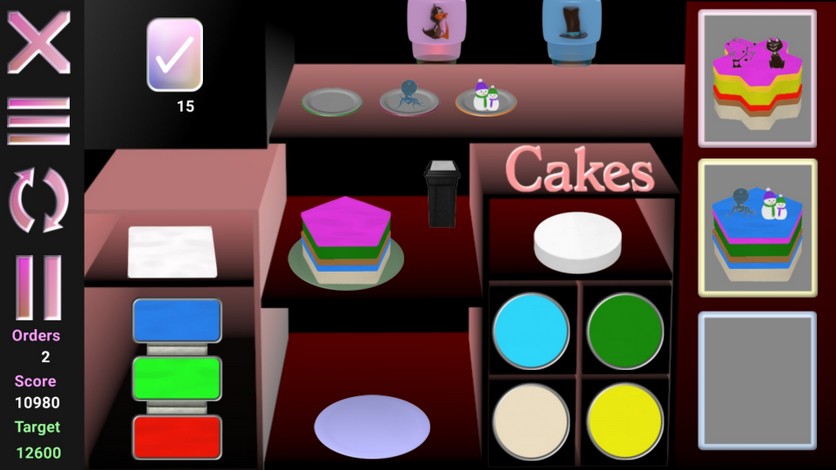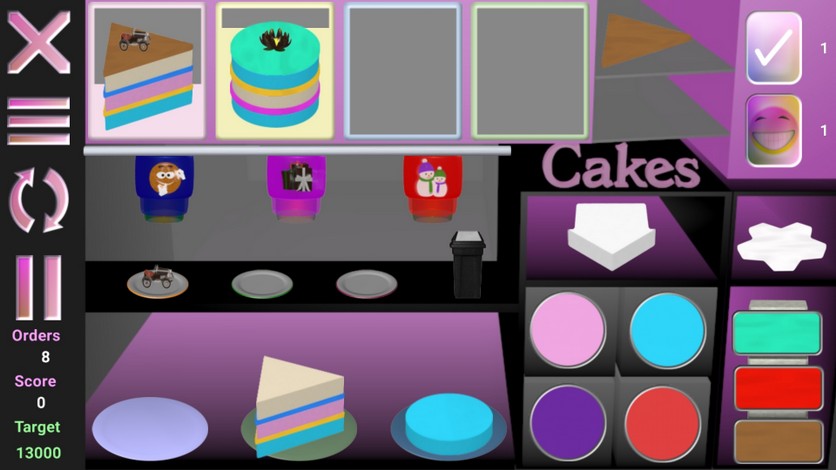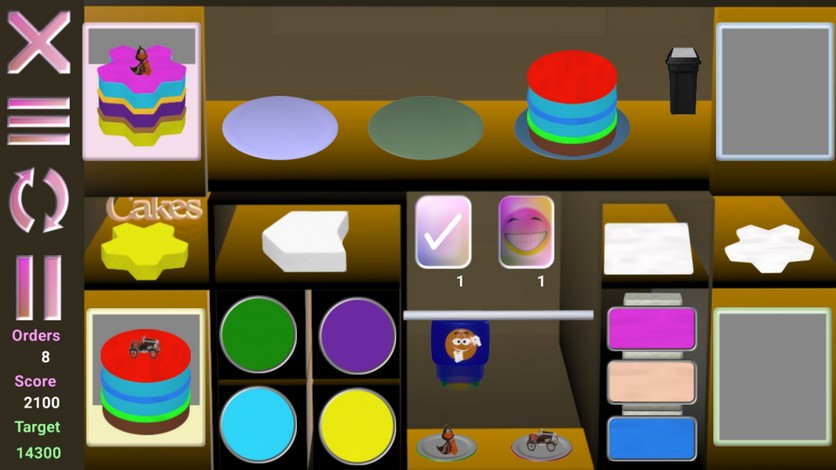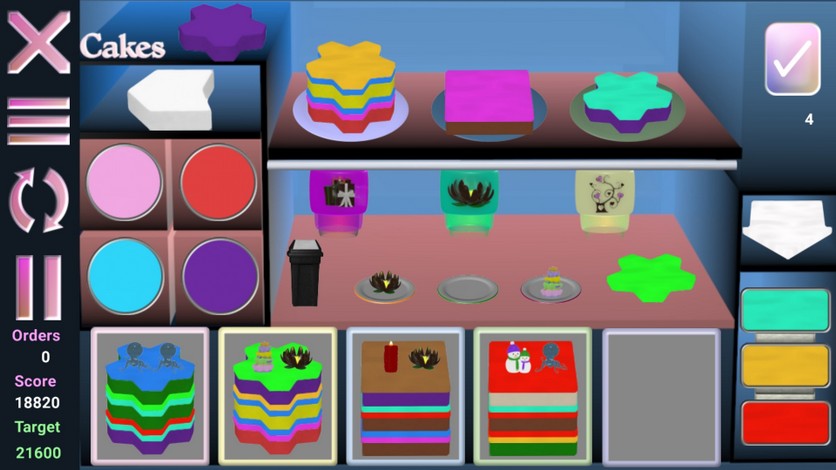 Credits
Game development and programming:
Created and programmed by Janette.
Graphics:
This is a 2D game using rendered images of 3D objects. Everything was rendered in Poser. Except for the toppings all the 3D objects and textures were created by me (Janette).
The toppings on top of the cakes and the recycle bin are images rendered in Poser, from 3D objects created by a variety of people who retain the copyright in their original 3D object. None of their original textures were used.
Music:
Created using Magix-Music software.