Cloud Calming 3D
Free game for Android devices or Windows PC
Shoot the clouds to make them disappear in Cloud Calming 3D. Avoid the rain, hail and especially the lightning.
● Clouds gradually grow larger and more dangerous.

● Clouds become smaller when hit.
● Only the smallest clouds can be destroyed.
● Clouds keep popping up for 3 minutes per level. Clear all of them for the level to end.
● Try to beat your own high score.
Watch out for:
● Twin clouds will gradually merge to become one cloud but will split into two if shot.
● Multi clouds will gradually merge to become one cloud but will split into a random number of clouds if shot.
Bonuses:
● Earn umbrellas as you score points.
● Raise an umbrella to protect yourself from the hail, rain and lightning for a few seconds.
● The umbrella will be destroyed if struck by lightning.
● If you have 10 or more umbrellas you can launch the umbrella to destroy everything in its path.
● The sun passes across the screen every few minutes. If it drops a
sun ray
and you catch it, you get 100 health points.
Difficulty
There are 3 levels of difficulty, which determine:
How often it will rain, hail or drop lightening;
How soon the clouds will morph into angrier clouds.
You can choose a different difficulty when you start the game and continue from the level you last played.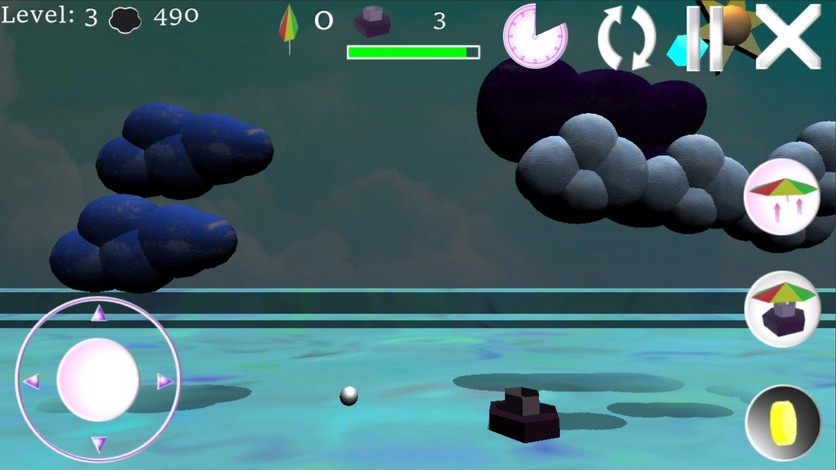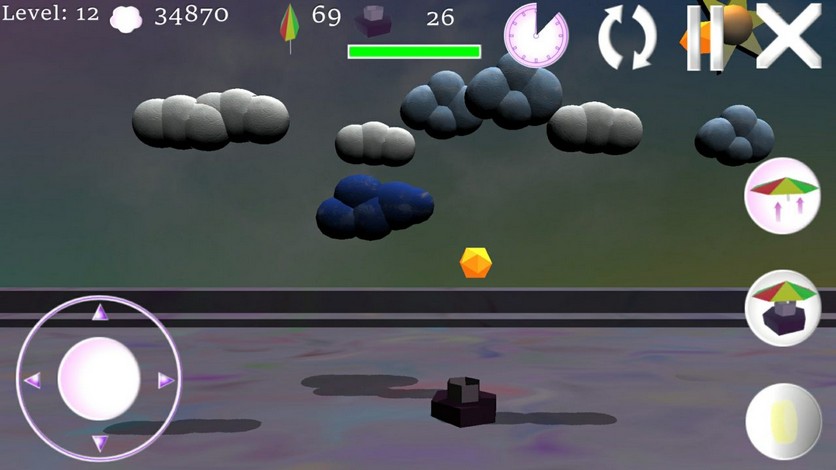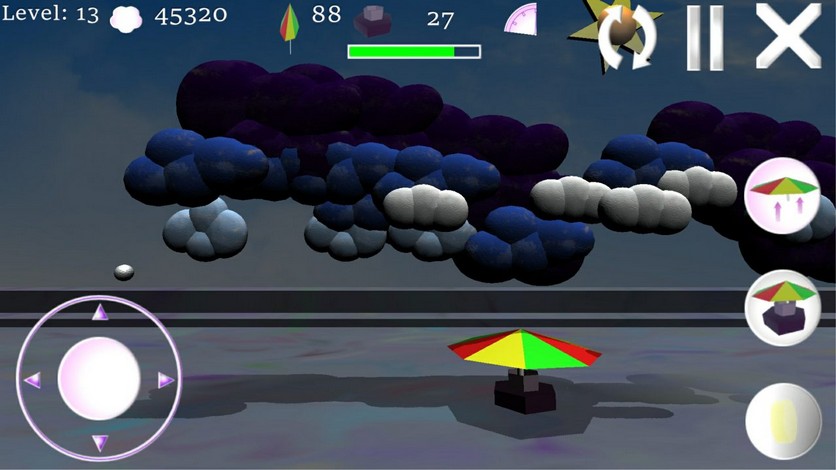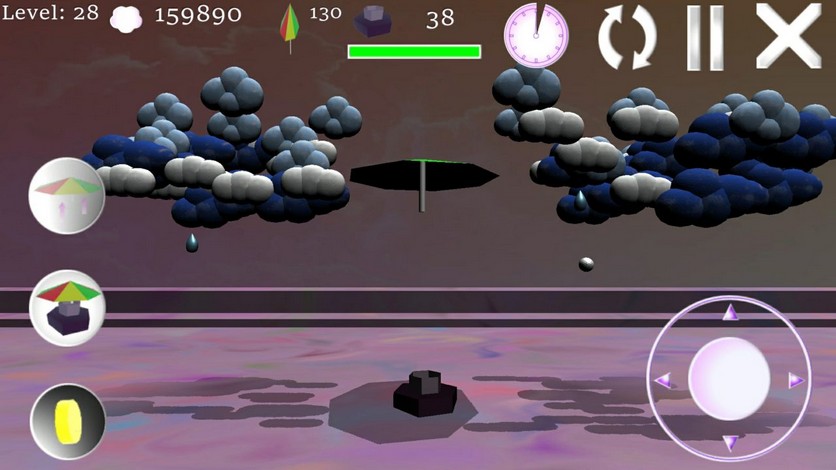 Credits
Game development and programming:
Created and programmed by Janette.
Graphics:
The 3D objects used in this scene was originally created by Janette.
The cloud texture is by: Yughues Free Fabric Materials (available in Unity Asset Store)
Music
The background music is a mixture of songs taken from:Instrumental Musical Scores
Copyright: November 2007 By: geoegress (Ken Martin)
Translation
System Requirements - PC version
Display resolution is 1280 x 720.

Tested on Windows XP, 10 and 11.