Puzzling Picture Parts
Puzzle game for Android devices
Find and place two halves that will combine to form a complete picture.
50 Levels
There are 216 designs which are randomly generated to give you a different game each time you play.
Casual mode
No penalty for wrong matches - just return the pictures and try again.
Skip up to 5 images and still pass the level.
Get gold by not using the skip button.
Expert mode

Only 5 wrong matches allowed.

Only 2 skips allowed.

Achieve gold by making no wrong matches and not using any skips.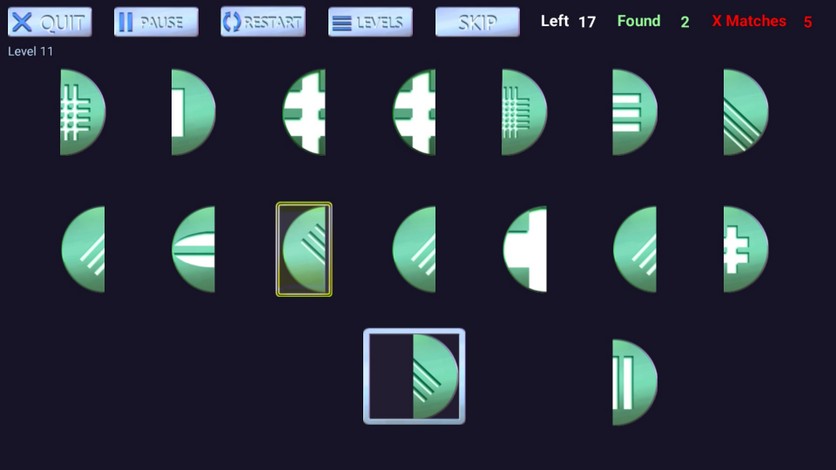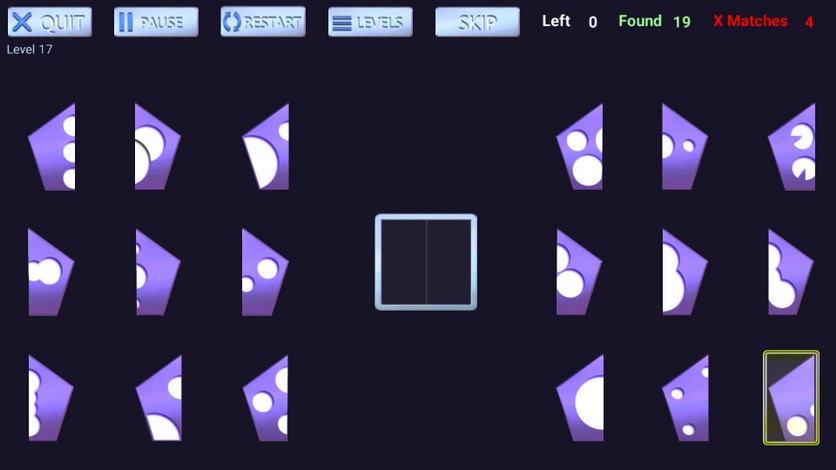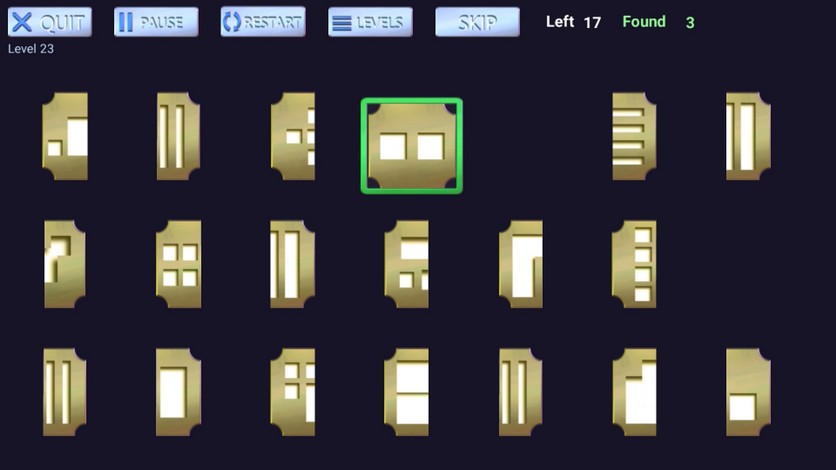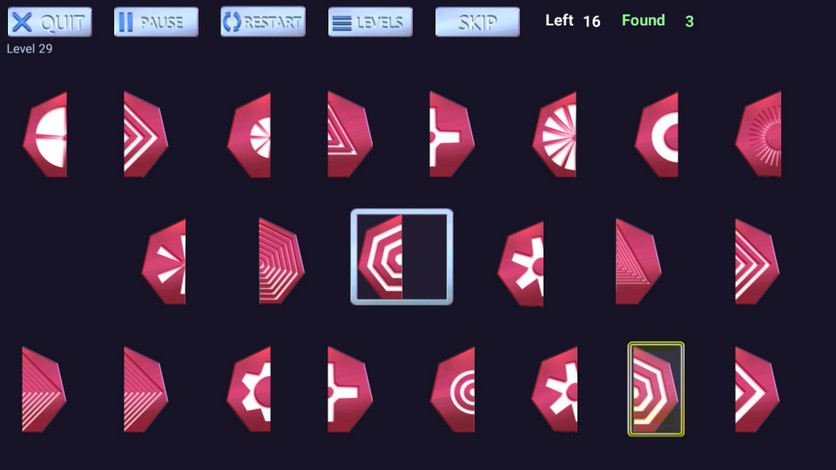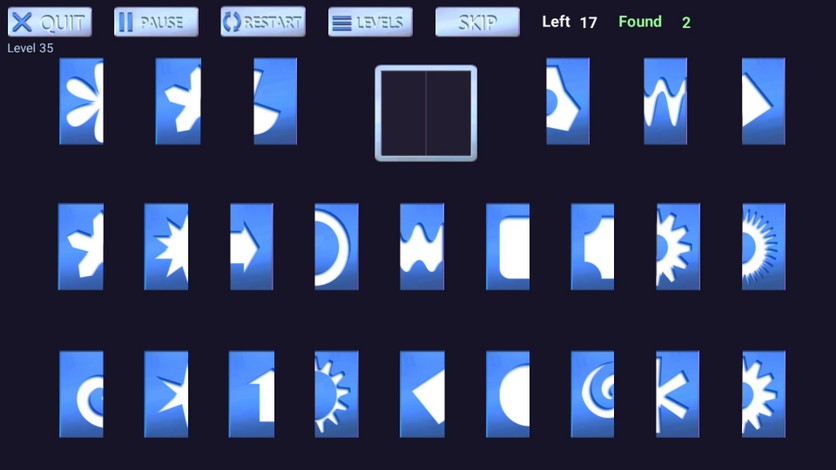 Credits
Game development and programming:
Created and programmed by Janette.
Graphics:

The fireworks were modified from designs created by Tiago Fidalgo (DesignFera)
All other graphics were originally created by Janette.
Music: