Pizza Toppings Drop
Time management game for Android devices
Pizza Toppings Drop is a time management game for Android devices.
To make the game easier to play on small screens, only the orders are shown, not the customers.
Features
Match the orders shown at the top of the screen.

Tap the pizza bases at the bottom of the screen when the correct food launcher (topping) is above it. The topping will drop and land on the pizza.
Original game play.

The orders are randomly generated - they'll be different each time you play.
25 levels with 5 waves each level.
Each level adds a topping.

Get each topping perfect for gold.

Replay a level as often as you like.
To pass a level:
Each pizza must have a topping on, and

a certain number of toppings must be correct (based on your level of difficulty).
Extra features:
Use the

Speed Up

button if you're waiting for a topping to appear.



Earn wild toppings to use in place of any other topping - very useful when you're about to run out of rounds.
Difficulty
Three levels of difficulty that determine the s
peed and spacing of the launchers and the number of rounds:
Slow: very slow with lots of rounds for a relaxed game.

Medium: reasonable pace.

Fast: you have to be quick and accurate.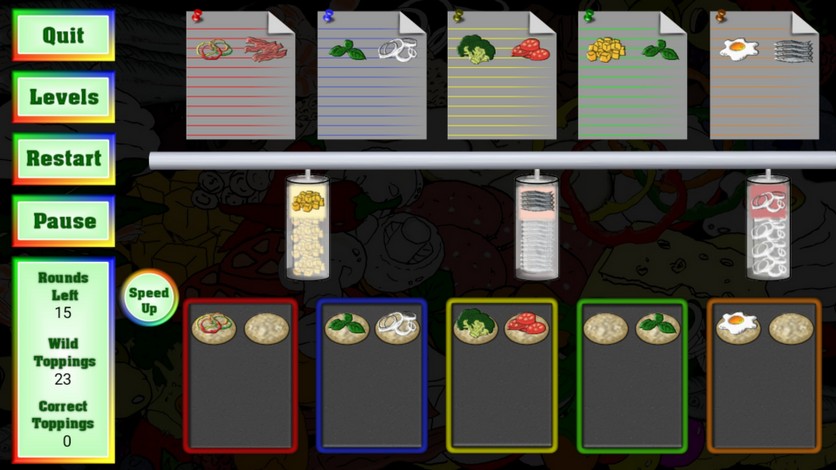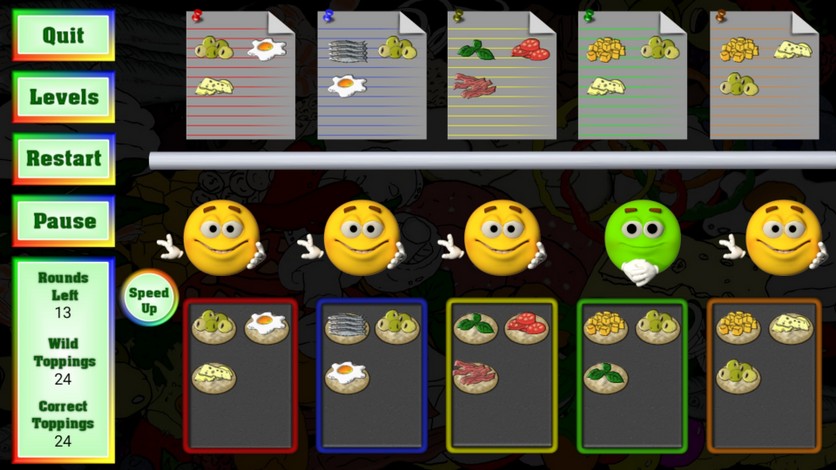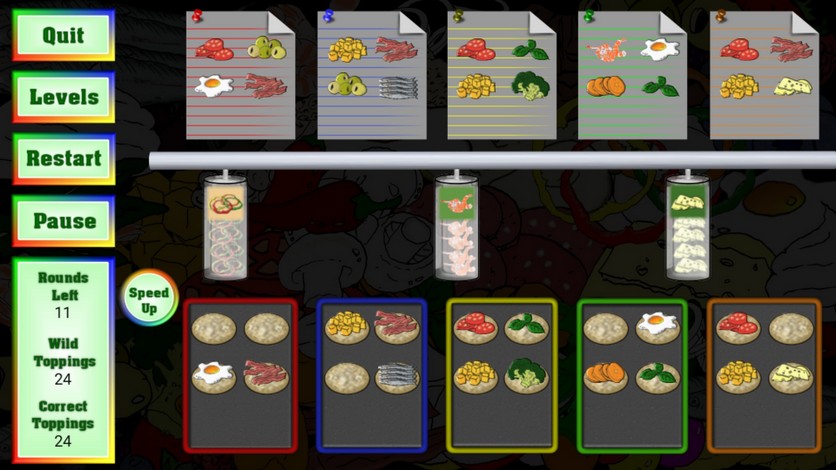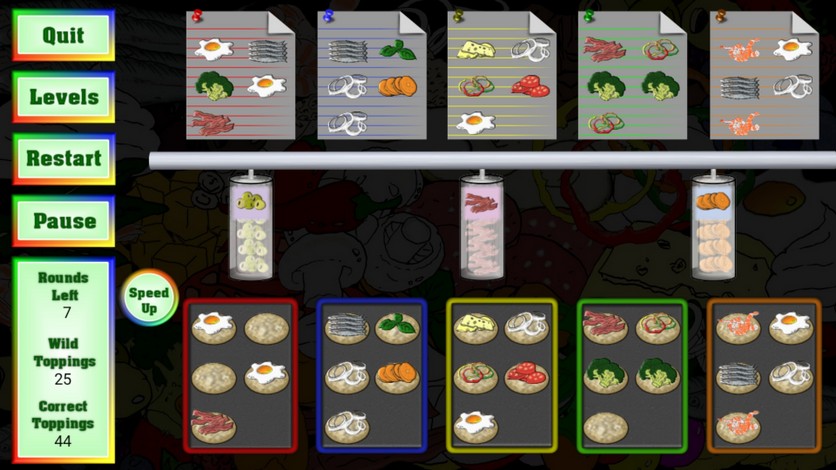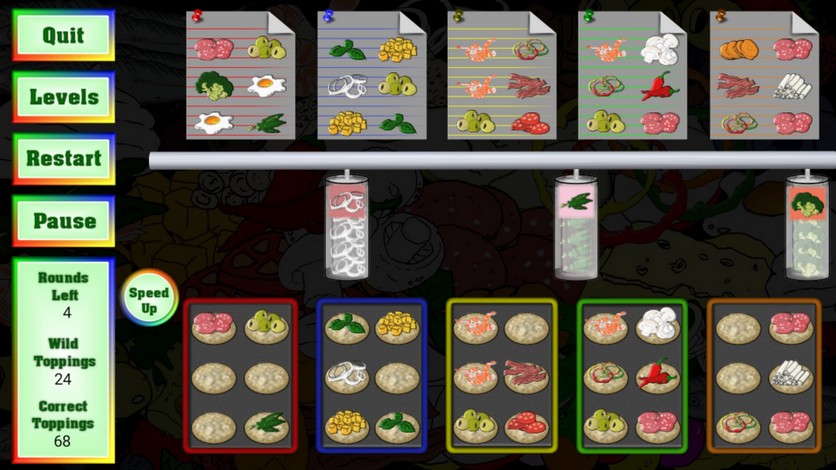 Credits
Game development and programming:
Created and programmed by Janette.
Graphics
These toppings were also used in the backgrounds and promotional images.
The smiley (emoti guy) is a rendered image of a 3D object created by 3D Universe / Daz Studio
All other objects were created by Janette.