Danyiri Rescue
Puzzle game for Windows PC
Danyiri Rescue is a story-rich unique puzzle game. Your task is to p
lace the Danyiri strategically so they will intercept the boxed pets, but avoid their enemies (The Squiggles).
Features
100 levels.

Full instructions and a tutorial.




Collect three treats for gold.




Ability to skip a level if you get stuck and play it later.
Difficulty
Play casual or expert and switch between them at any stage.
Casual Mode:

Boxed pets follow the route until intercepted.
Expert Mode:
Boxes will follow the route x number of times only (indicated by a large white number).
Interactive hints - choose how much help you want:
Green reveals where to place the Danyiri;




Yellow shows which devices to use;




Red shows where to place the devices.



If you don't use the hints, you might have to try different placements multiple times per level.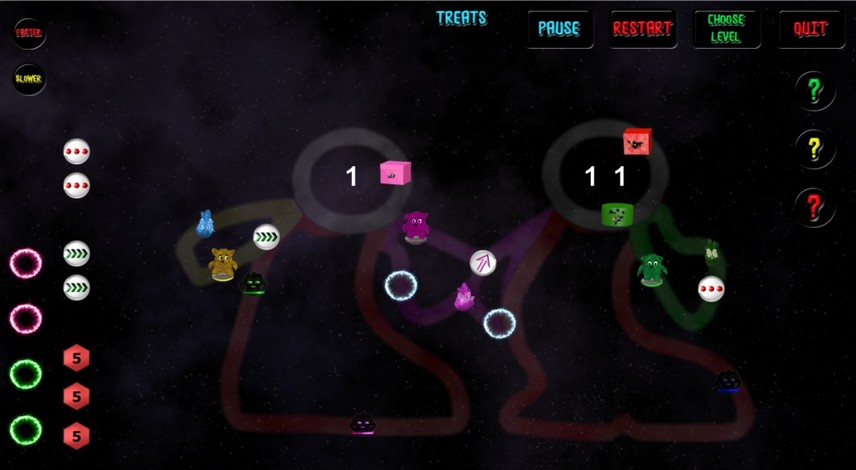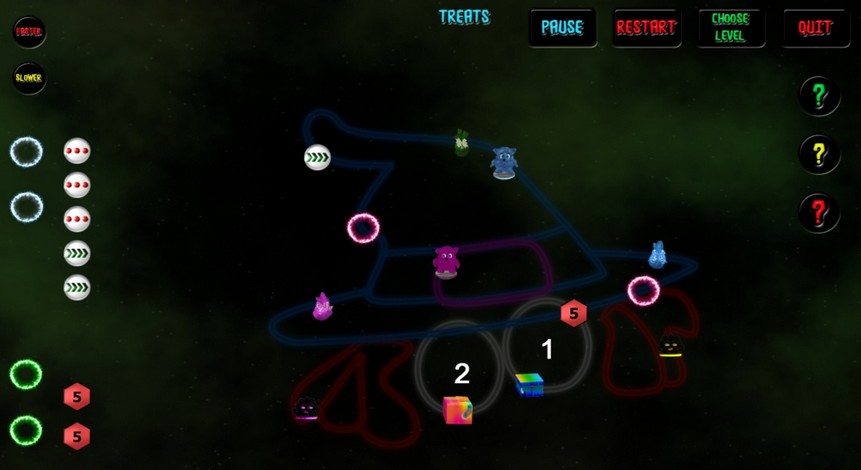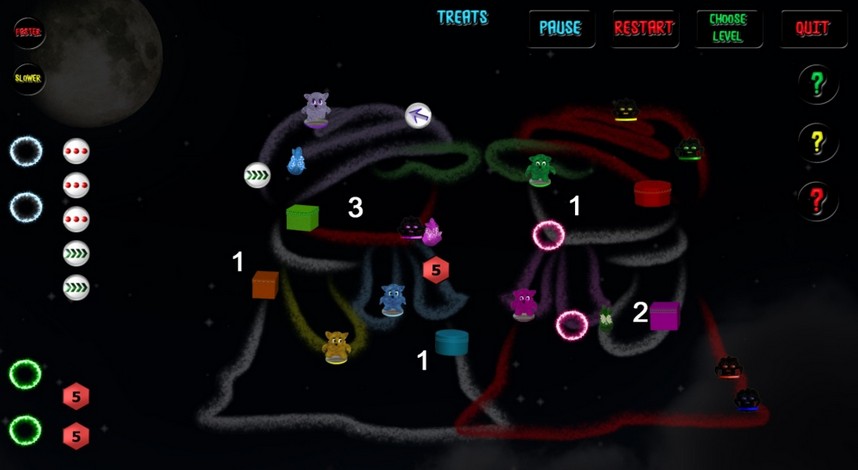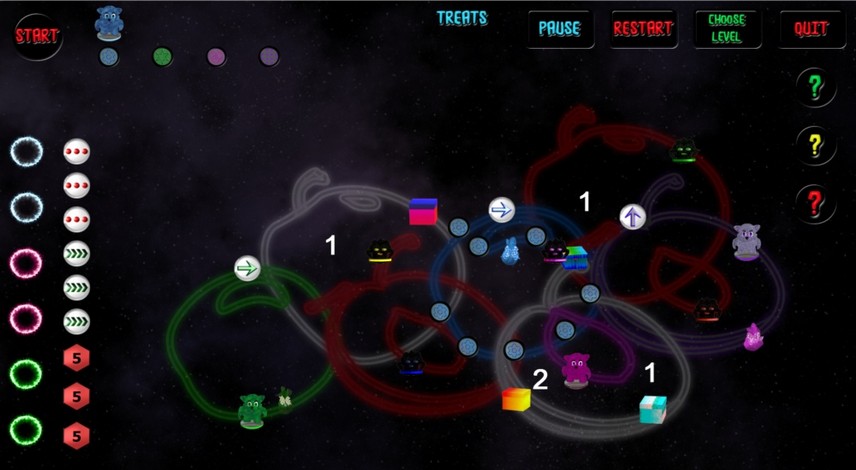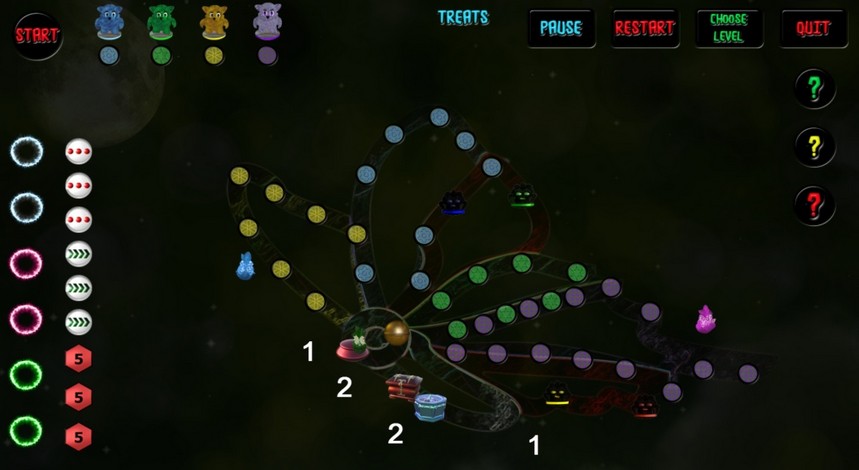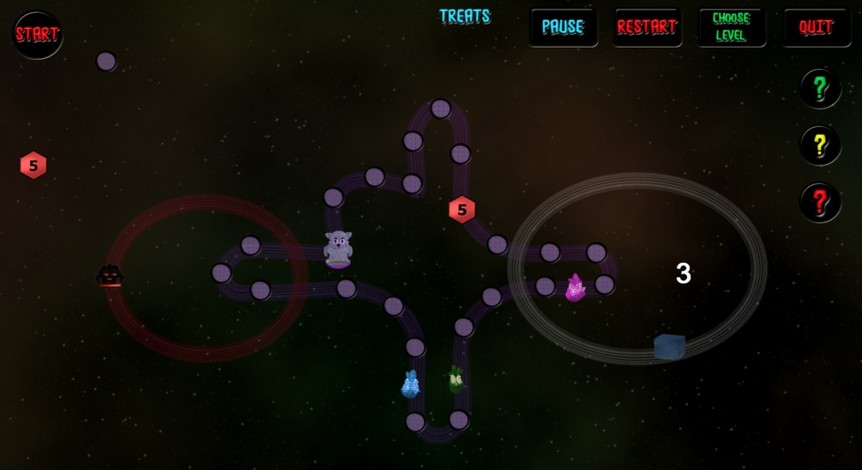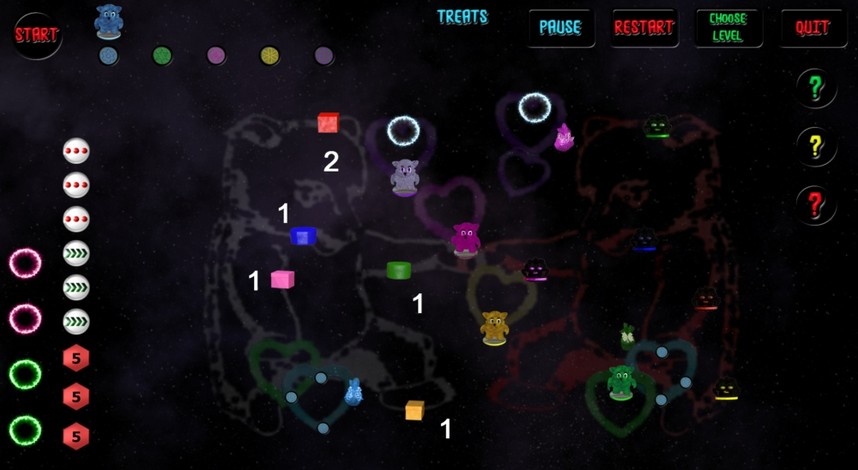 Credits
Game development and programming:
Created and programmed by Janette with a lot of help from the Clickteam Fusion community.
Graphics:
The Backgrounds were created using resources from the following people:
30 Space Backgrounds; Copyright: Tiago Fidalgo (DesignFera)

BUBBLEHUBBLE Backgrounds; Copyright & Date: (c) Rajesh K. Misra, Sept. 2010

Planetvision Backgrounds; Copyright & Date: (c) Rajesh K. Misra, April 2011
The Characters are 3D rendered images and were rendered using a combination of the following characters:

RoundTWO ©2012 Evilinnocence

Eyebat ©2011 Evilinnocence

Toon Wolf by James Rozee and Regina LaGrone

AM Furry Shaders for Poser-December 2012 Copyright Levanah Baldin AKA Artmystique-2012/13

Toon Animals: Panda by Regina LaGrone Lady Littlefox Designs

Gob Bats & Eye Bats Copyright Simon Schild 2014
The animals featured at the end of each level are from the ANIMALIS packages created By Ilona and Leda Vozari

Smaller resources from other vendors may also have been used.
Music:
The music is a combination of royalty-free and purchased musical tracks that were mixed and matched to create the background music.

System Requirements - PC version
Recommended: 1.80GHZ 2 Gig Ram


This game was tested to work on Windows 10.

This game is written in the resolution 1920 x 1080. It is a landscape orientation and will have black bars at the top and bottom if played on a square monitor.

The game will work on Windows XP, however, you might have to restart the game if you switch from full screen to window mode before that is correctly applied.

(Tested and worked on Windows XP, 504mb Ram 1.73 GHZ)