Covert Dragons & Co
A tricky hidden-object game
Test your attention to detail with Covert Dragons & Co - a hidden-object game with cute characters.
Features
Find the creature that matches the one shown in the grey block. Look carefully, the difference may be a fine detail like an eyebrow or foot colour.
Play 60 levels.

Choose casual or expert.

Replay any level to get gold (no hints and no mistakes).
Casual:
5 hints

5 errors allowed

No timer
Expert:
2 hints

3 errors allowed

Timed, but you only need to find 25 creatures to pass the level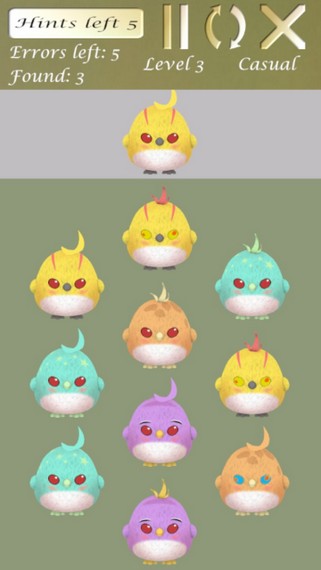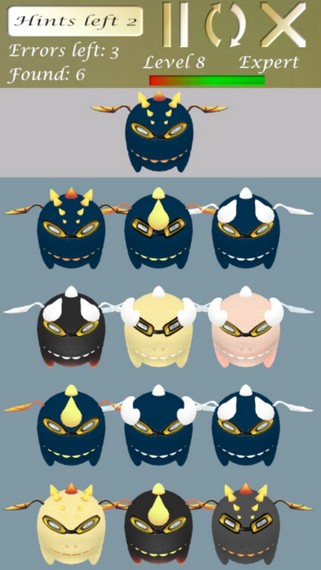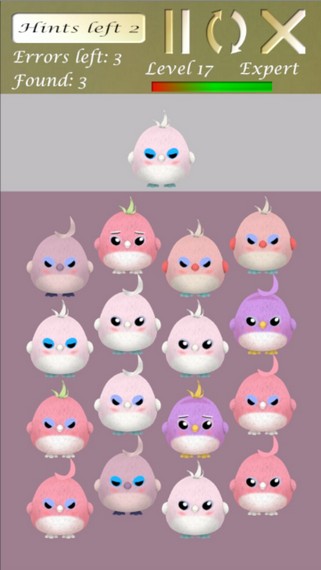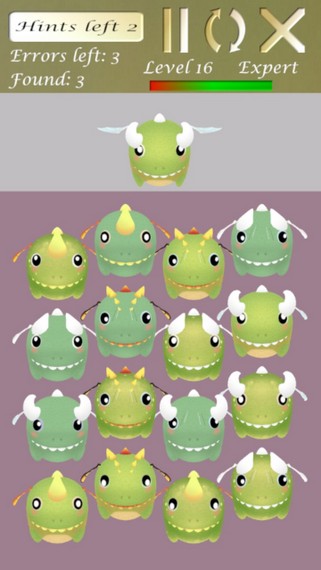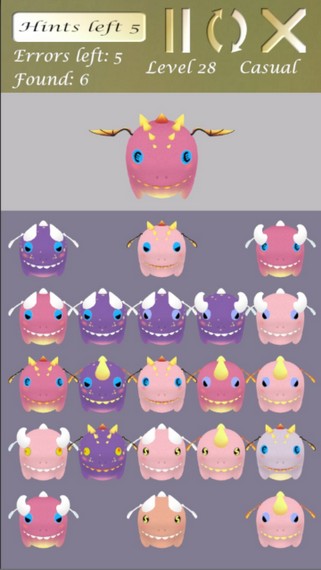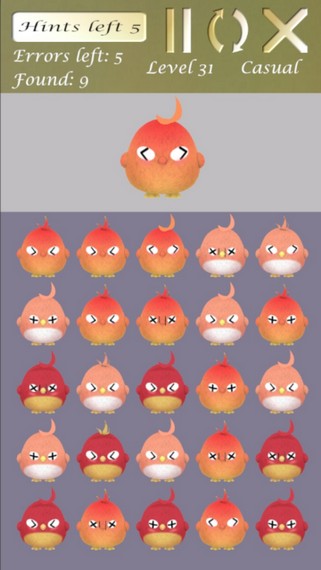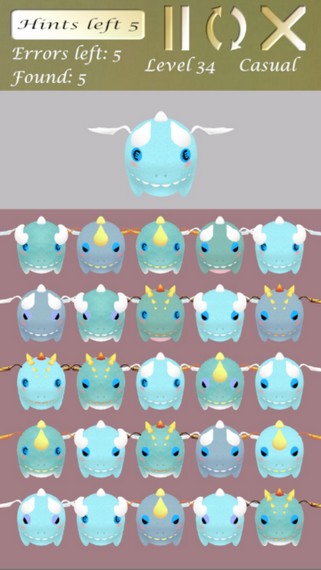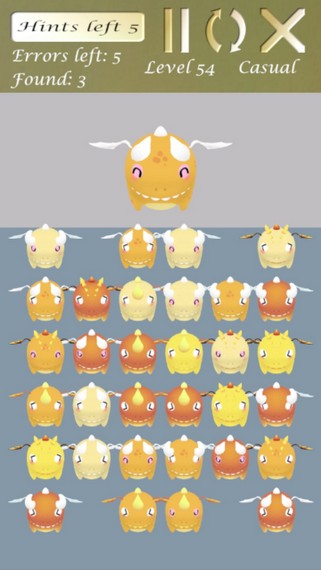 Credits
Game development and programming:
Created and programmed by Janette.
Graphics:
Bird and dragon characters created by Suriyun (many of the textures were changed).
Music: