Feral Felines
Hidden object / sliding puzzle game for Windows PC
Feral Felines is a hidden object game. Your goal is click inside the area in the picture that matches the square shown on the left.
Every 6th level is a sliding puzzle game.
Features
120 levels

Ability to skip a level and play it later.




Replay any level to get gold.

Square to find become increasingly smaller as the levels progress.

Sliding puzzles consist of more squares as the levels progress.




The squares on the sliding puzzles and hidden squares are randomly generated each time you play.

There is no time limit on any of the games.
Difficulty
Switch between casual and expert at any stage.
Find-the-square casual mode:
The square is exactly like it is in the picture.
Find-the-square expert mode:
The square you have to match can be flipped horizontally or vertically.
Slider puzzle casual mode:
A sample picture is shown;

5 free swaps allowed.
Slider expert mode:
No sample picture;

3 free swaps allowed.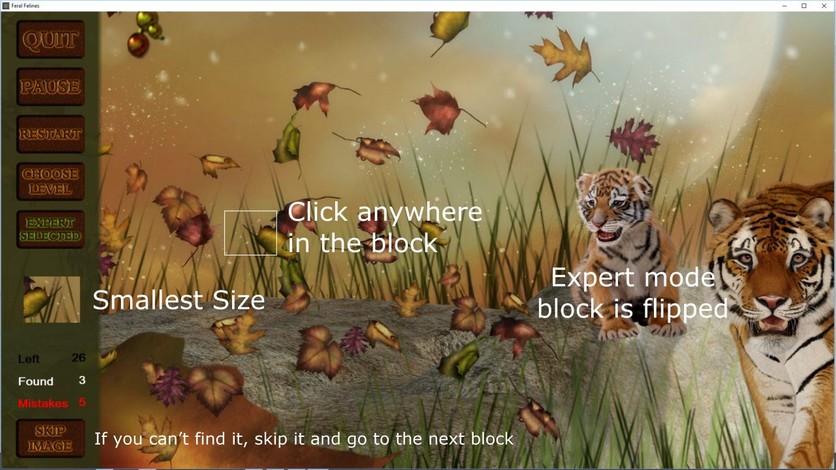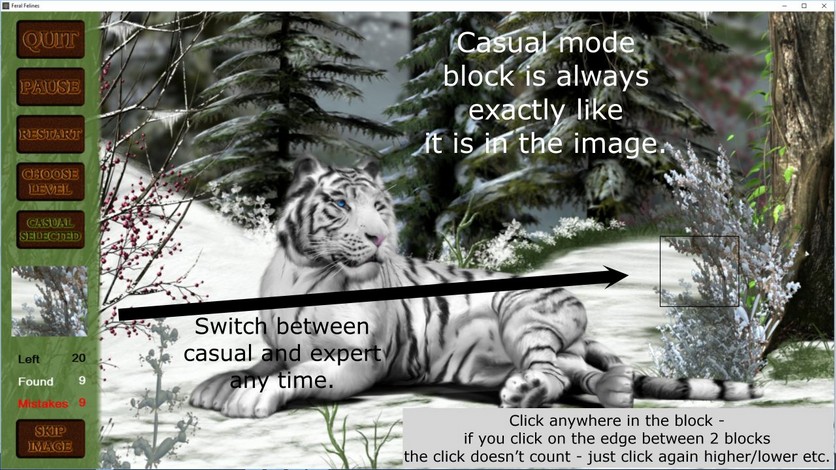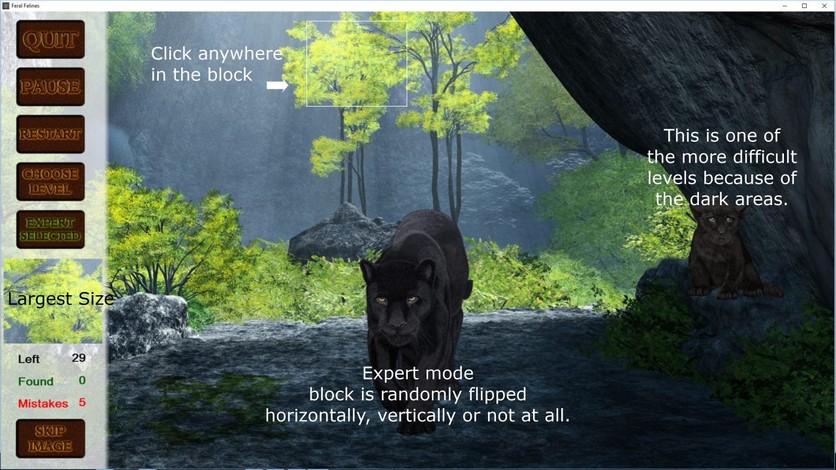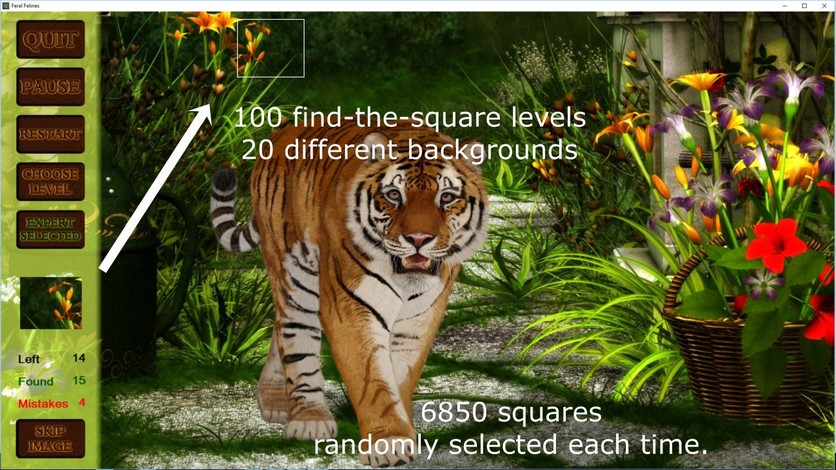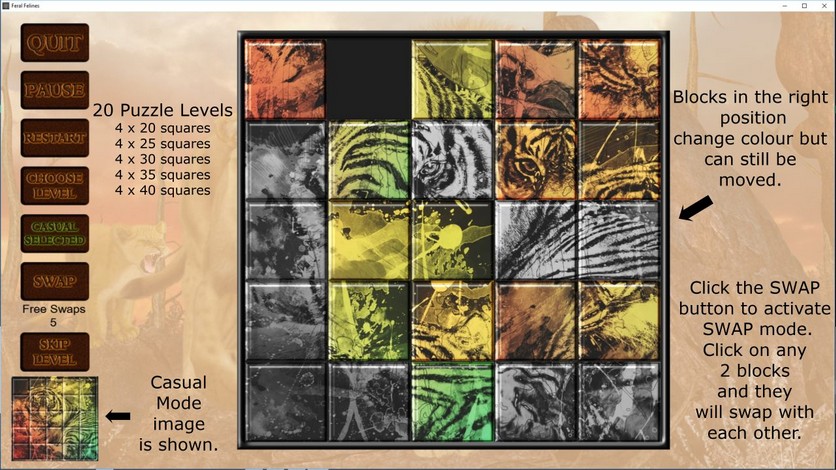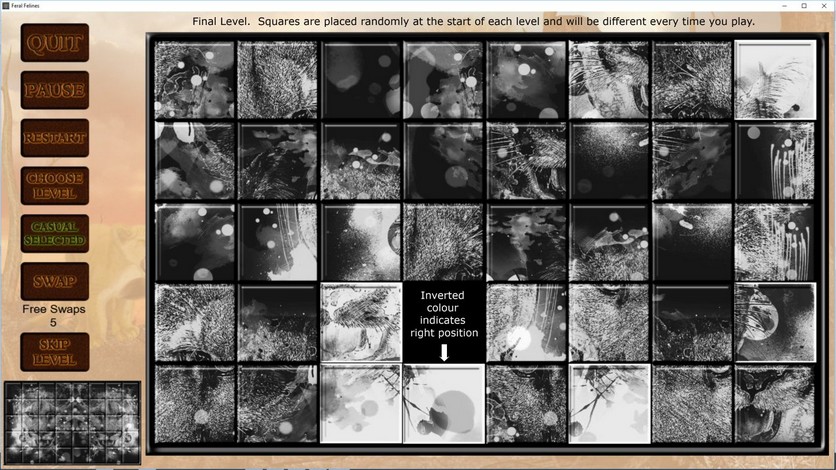 Credits
Game development and programming:
Created and programmed by Janette.
Graphics:
The animals on the slider puzzles were adapted from graphics created by Antje Darling.
The images were created by combining the feline images created by Jane Eden (including 1 white tiger) and 2 white tigers created by Ilona Vozari and Bez Boardman that were placed on backgrounds or part of backgrounds created by the following people:
Gill Brooks - On the edge 04 - Standing On The Edge

Lucie Grenier (Running waters 02 + 05)

Susan Justice AKA Sveva: Enchanted Fantasy Winter; The Beautiful Orient; Charmed Woodlands 3

Scifibabe's Secret Hideaways: Ancient Posts, Garden pavilion

Schonee Secret Place 7

Tamara Donahoe: Zai's Background Collection: Star Gazers

Crazzelle - Lzy724 Simply Spring & Simply Winter

Veronica Atanacio (aka folkvangar) - fantasybg_08

Ilona Vozari and Bez Boardman: Romance Novel Combo; Shades of Light

didi_mc: Arrow of Time; For the Moment

_Breeze - Mix Magic Backgrounds

Rajesh K. Misra - Fall Backgrounds

Makena (Martha Nedermeijer) and Sahejaa (Hettie Kamphuis) Autumn Worlds
Additional elements, brushes created by a variety of artists were used in creating the final pieces.
System Requirements - PC version
Recommended: 1.80GHZ 2 Gig Ram
This game was tested to work on Windows 10.