Underground Ant Cafe
Time management game for Android devices
In Underground Ant Cafe, your task is to mix colourful drinks using only the 3 primary colours, and serve them to the ants.
Features
Your main goal is to serve the drinks and earn goodwill points (that's what the Underground Ant Café uses instead of money).
The drinks start off with 1 drop of colour and increase to 3 drops of colour.

The drops come in the 3 primary colours, red, yellow and blue.

Add the correct drops (in any order) to make the drink that the ant has ordered.
Earn goodwill points and exchange them for snacks, entertainers or upgrades in the shop.
When snacks are available, ants will order them with their drinks.

The entertainer will increase the customers' patience and work for one day only.

Buy more drink stands to increase the amount of glasses waiting to be filled.


Buy more plates - you can place ready-made drinks or snacks on the plates.

Upgrade the drink dispensers to hold 2 or 3 drops.

Snacks and the entertainer are used on the next level you play - whether that's the next level in sequence or replaying a different level.


Plates, drink stands and dispenser upgrades will last you throughout the game.



Difficulty
Mix and match your settings as you prefer:
Guide dots will show you which colours to choose.

Ants will wait longer.
Expert Mode:
No guide dots.

Ants are less patient.

Drink dispensers move slightly faster.
Timed Mode:
Ants are impatient and will leave if they don't receive their order in time. This will result in a loss of goodwill.

The ants will take the drinks / snacks already delivered with them.

You receive extra goodwill points based on how happy the ant is if she leaves with her full order.
Untimed Mode:
Ants will stay until they receive the order.

A fixed amount of goodwill points are added to each order (so you have points to spend on upgrades).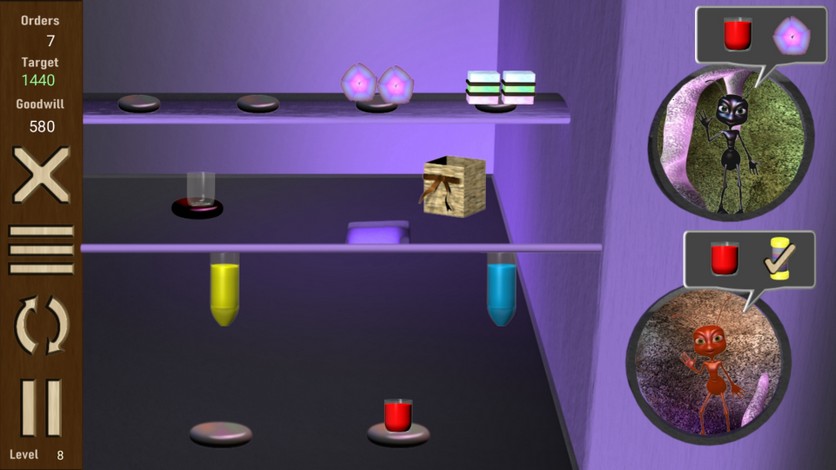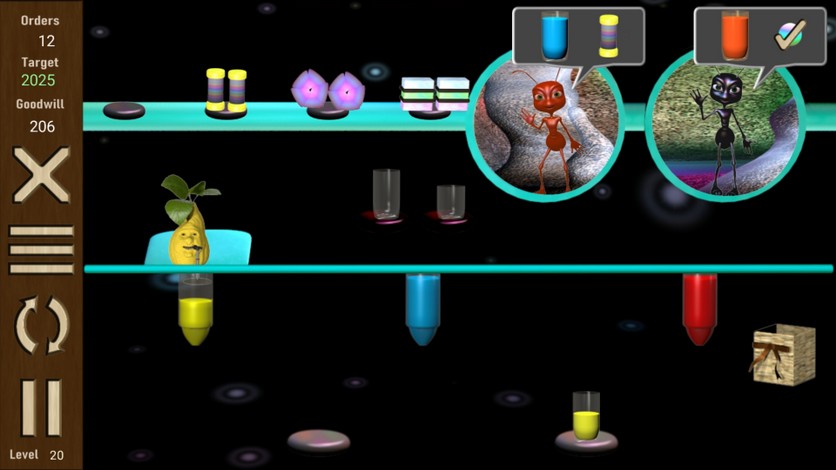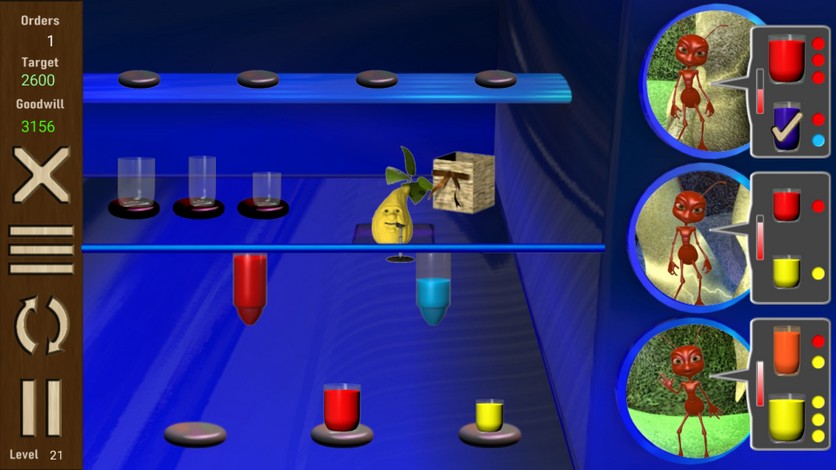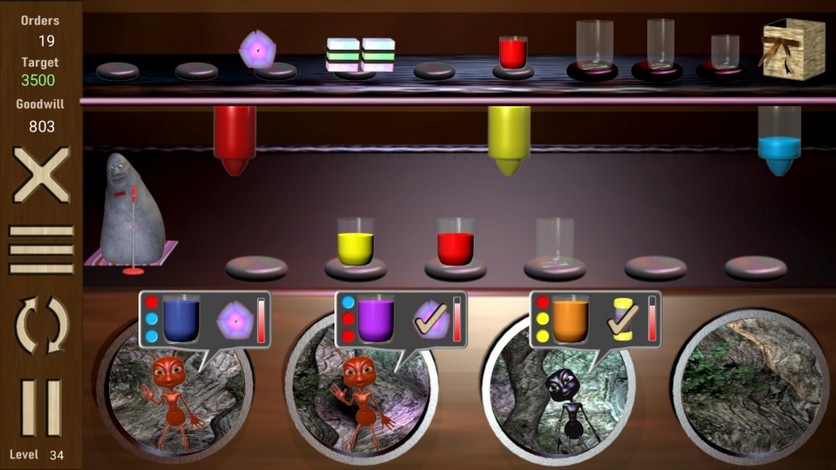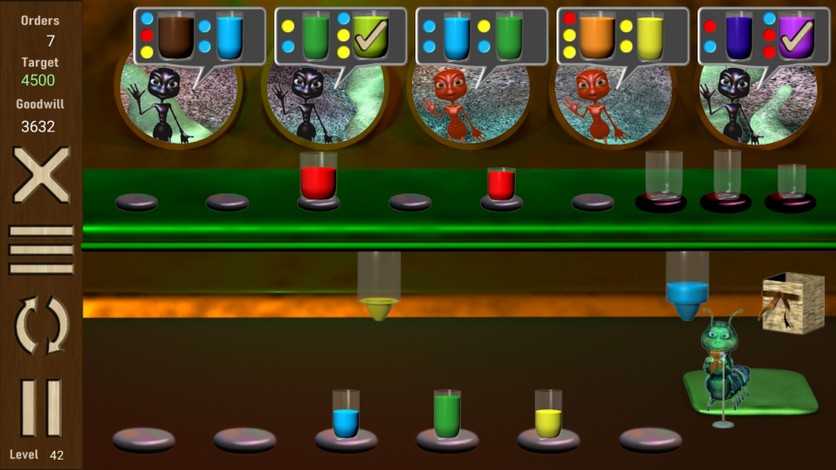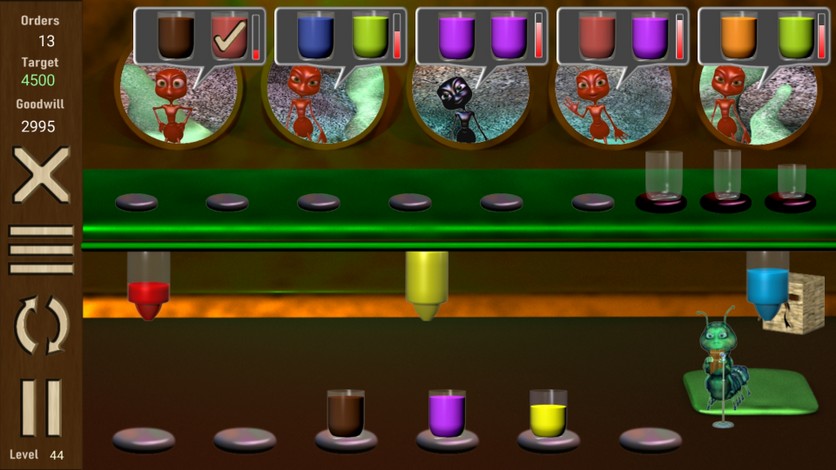 Credits
Game development and programming:
Created and programmed by Janette.
Graphics:

This is a 2D game using rendered images of 3D objects. Everything was rendered in Poser.
All the characters were created by 3D artists who retain the copyright in their 3D objects.
Final dance routine animation by Smith Micro (Poser).
Music:
Music created using Magix Music Maker