Undersea Confusion
Tap the fish to warn them they'll be eaten
Free game for Android devices
Undersea Confusion is a fast-tap game. Tap the sea creatures before they reach the whale (or shark).
35 Levels
3 themes - plain, dark and pastel
2 main characters - whale and shark
Difficulty
Play casual or expert and switch between them at any stage.
In casual mode the characters move slower.
The game is sped up if you choose to play with the shark character (shark + expert mode = challenging game).
The objective is to survive for as long as possible and earn a high score.
The starfish act as in-game money - to earn a starfish don't tap it, let the whale or shark eat it.
Unlock features with starfish (the game is free - you can only unlock themes and the shark using the starfish you earn on every level).
All instructions and displays are in English and Spanish.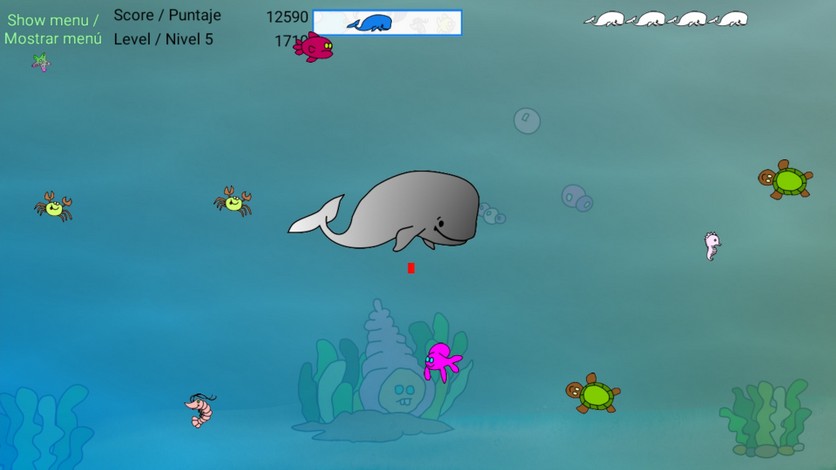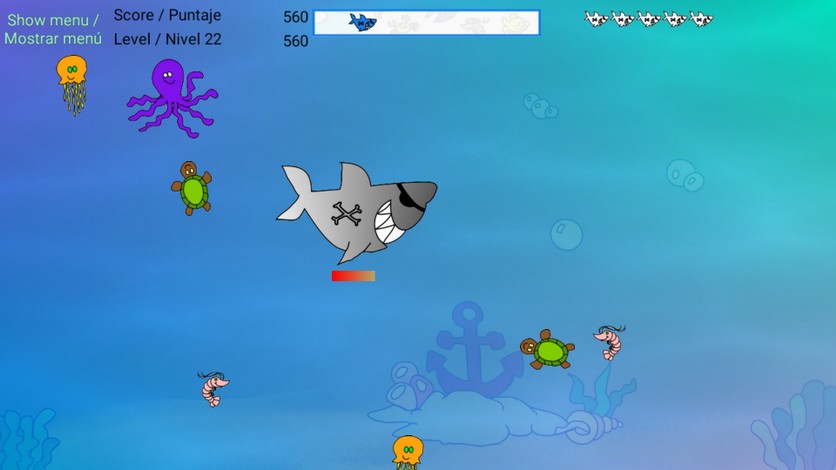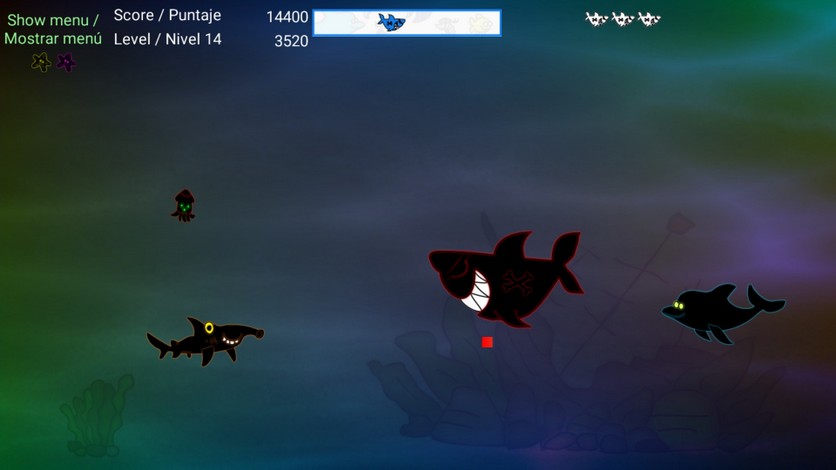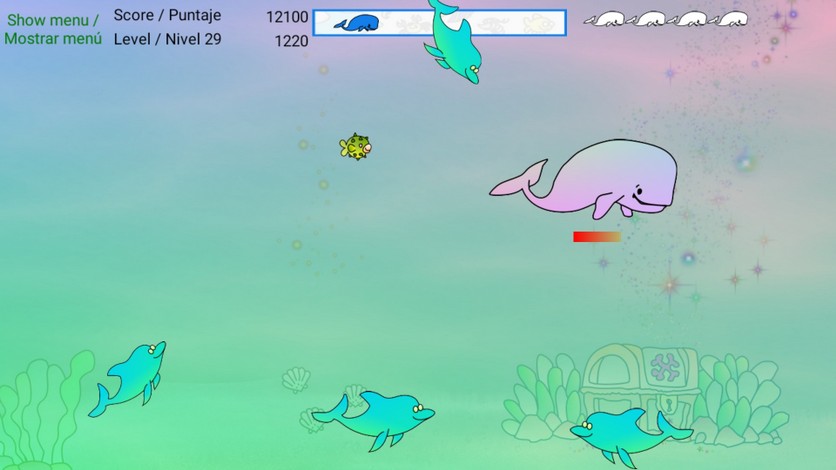 Credits
Game development and programming:

Created and programmed by Janette, contributing game ideas: John Paul & José Sépi.
Graphics
Illustrations were created and drawn by José Sépi
Copyright José Sépi August 2018
Translations by John Paul.