Fun Fill Factory
A non-violent and unique "shooting" game
for Windows PC and Android devices
In Fun Fill Factory your task is to fill the toys by precisely launching the right fill at the right toy.
Features
There are 50 levels with a variety of toys and angles.

Keep up as the toys become smaller and faster.

Replay any level to improve your success rate.

Collect bonus items to protect toys from exploding or to auto-fill a toy.
How to play:
Fill a toy by tapping the launcher when the toy is in range.

Don't miss too often because launchers have limited fill.

Don't overfill a toy - it will explode.



Difficulty
The game starts slow. The first 10 levels have large toys that move slowly so that you can get used to the game.
After every 10 levels the toys become smaller and faster.
Casual mode:
Extra 10 fill per launcher.
When all the toys of a specific type are filled, they are removed.
Toys remain until the level ends (they can get in the way or be overfilled).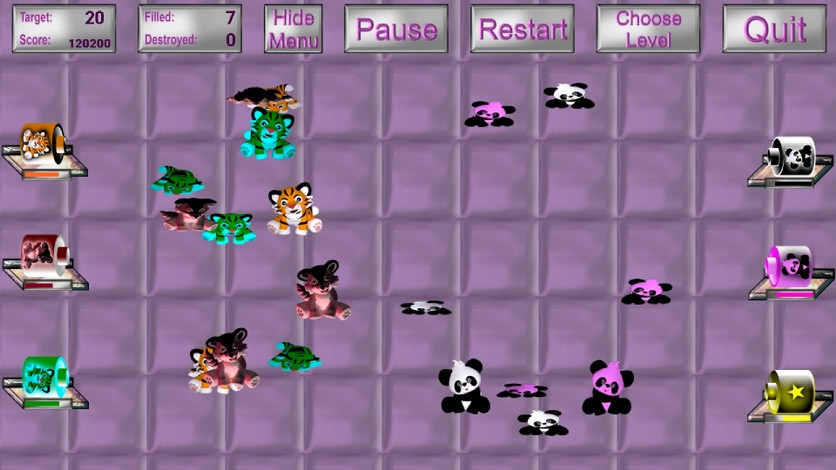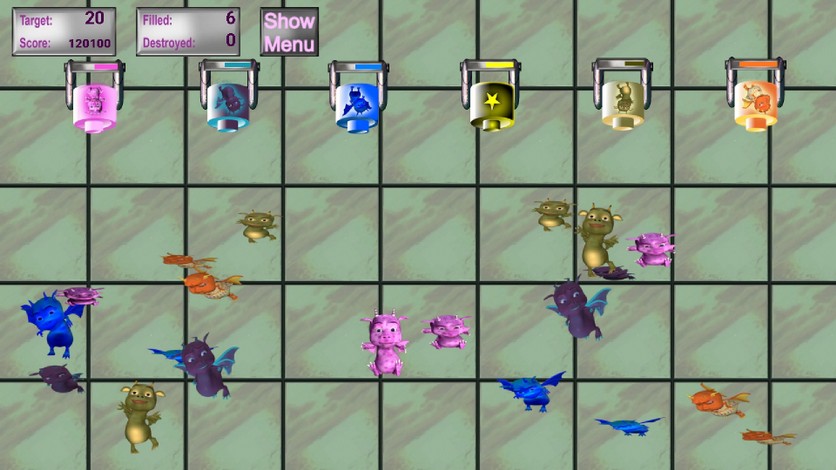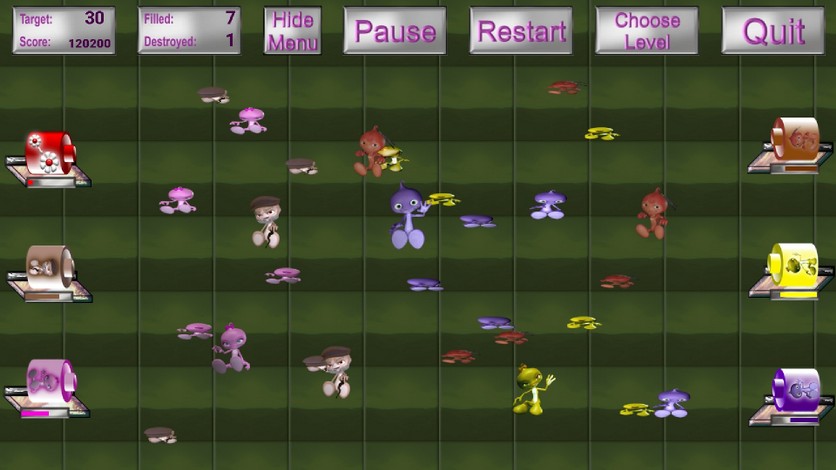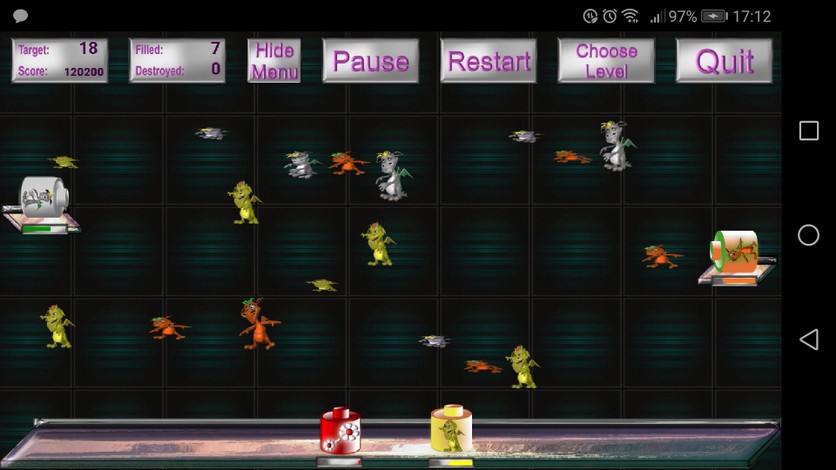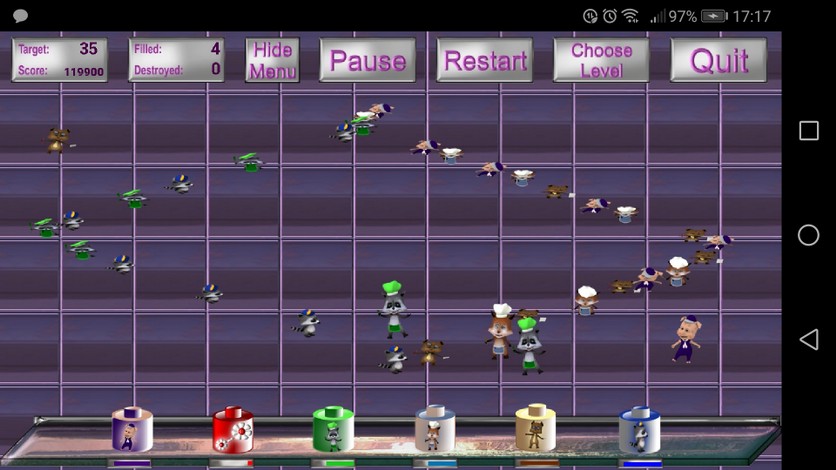 Credits
Game development and programming:
Created and programmed by Janette.
Graphics:
The characters used in this game are rendered in Poser.

The original 3D figure that were used to create the renders are commercially available and created by the following people, who retain the copyright in their original 3D creation:
Toon Panda, Tiger and Wolf (levels 1 - 10) by Regina LaGrone Lady Littlefox Designs

Mo (levels 11 - 20) by Nursoda and EyesBlueDesign

The Gobbles (levels 21 - 30) by Joshua (Shwaum) Girouard and Mark (tate) Holmes

Monsters in my cupboard (levels 31 - 40) by 3D Universe

Pocket Pets (levels 41 - 50) by 3D Universe

Some of the textures applied to the characters (colours and patterns of the characters' skins) were purchased separately from separate vendors.
Music:
Track: Positive Change by Mikael Manvelyan
Track: Espresso by Mikael Manvelyan
System Requirements - PC version
Display resolution is 1280 x 720.

Tested on Windows XP and 10.