The Smallest Hidathon
Hidden object game for Android devices and Windows PC
(The Android and Windows versions are sold separately.)
Join two teams of insects and other small creatures as they complete the last stage of The Smallest Hidathon.

In case you're wondering it's a marathon where everyone hides - a hid-a-thon.
Features
Learn more about the hidathon and the contests in the accompanying story segments and choose who should win,
Team Insect Rights
or
Team Save our Environment
as you discover the small creatures hidden behind the fairies, elves and gnomes. The team with the least "found" members wins that round (i.e. the team that did the best job at hiding). The team that wins the most rounds wins the overall race.
Each level has 2 contestants and some spectators.

Your task is to find a contestant without clicking the spectators.

Find 25 out of the 30 contestants to pass a level.

Get gold by finding 30 contestants without using a hint.

Replay any level as often as you like.
There are 60 levels and the places that the creatures hide are randomly chosen.
Difficulty Settings
Mix and match the settings to suit your own preferences:
Timed mode -you have a limited amount of time to find the character.

Click mode - you have a limited amount of clicks before the level ends.

Casual vs expert - in expert mode you have less time, less clicks allowed and the creatures to find are slightly smaller.
The objects to find are always behind the main picture but they are placed so that they will never be completely obscured - part of them will always be visible (it might only be a small part).
The hint button will make one of the contestants (chosen at random) move to the front of the picture - but you still have to find it.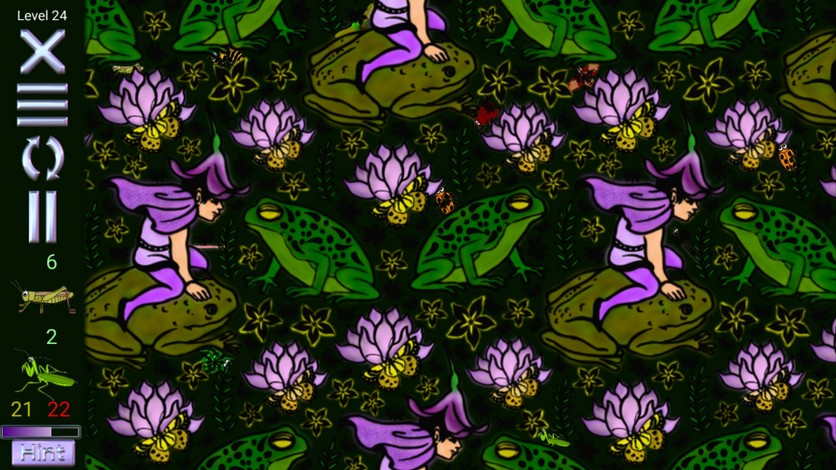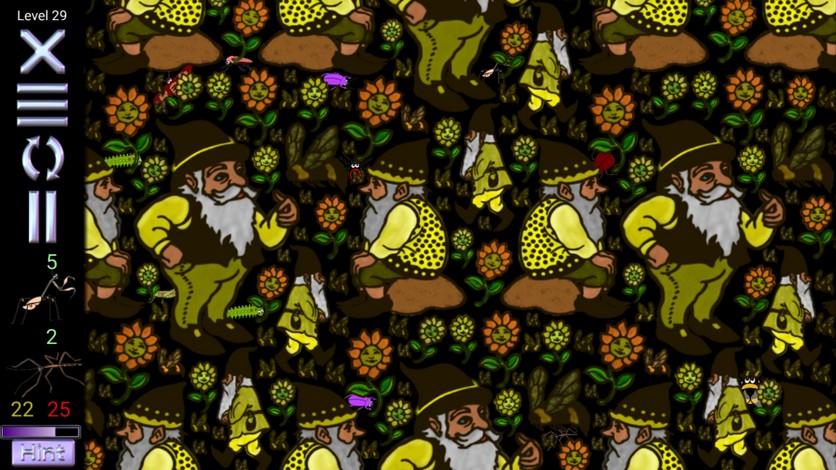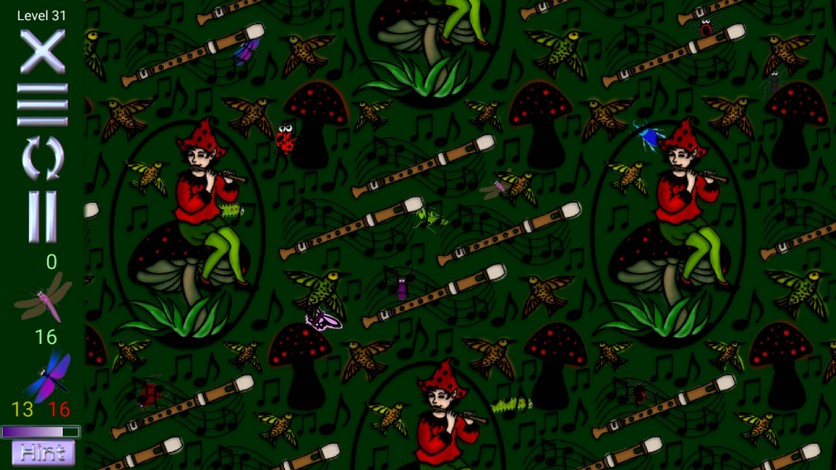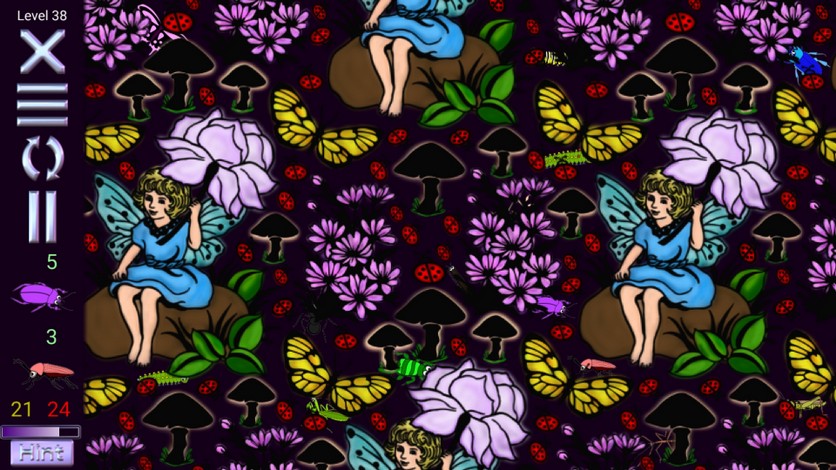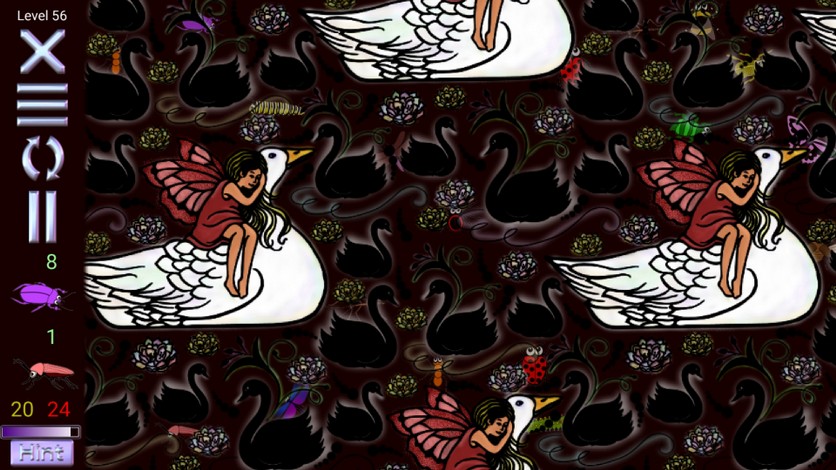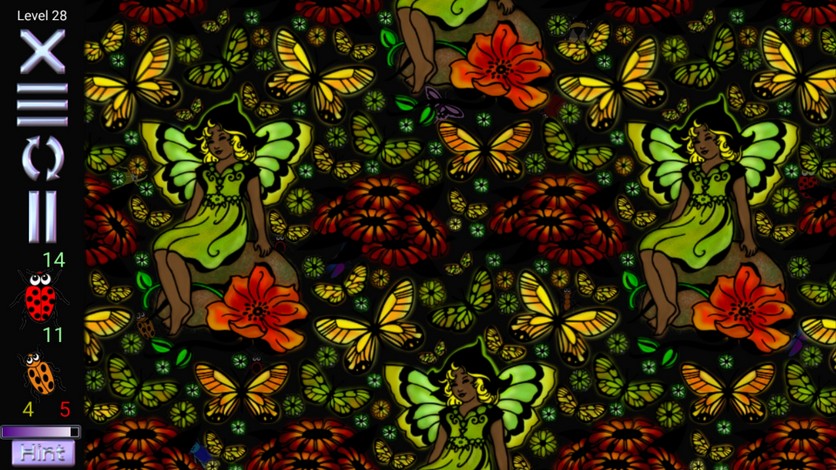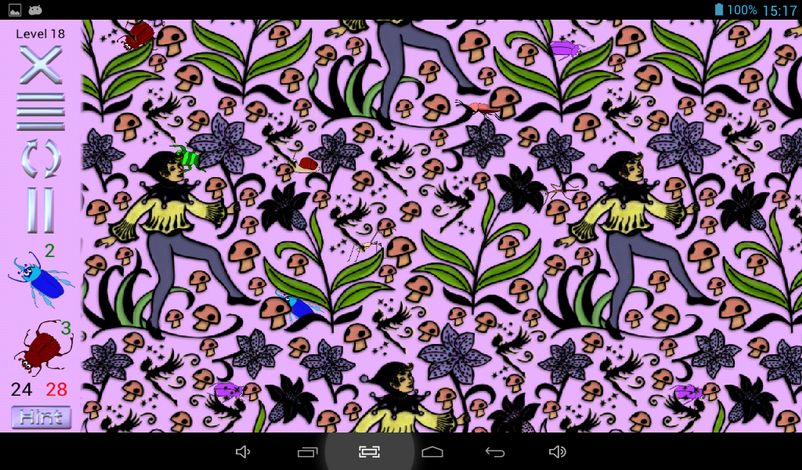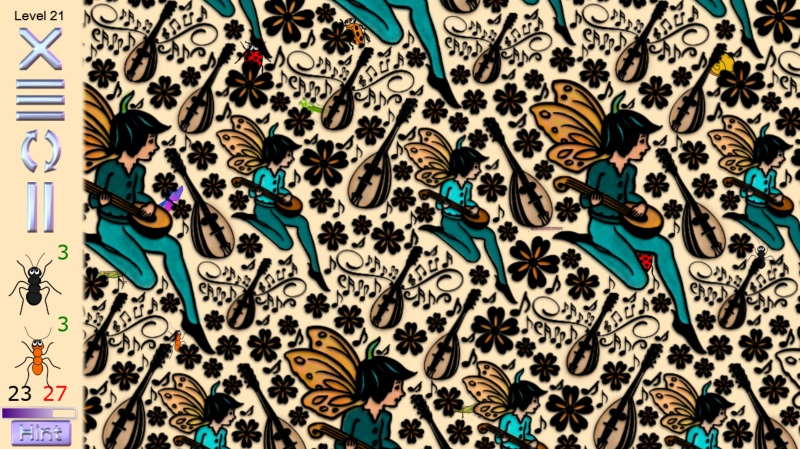 Credits
Game development and programming:
Created and programmed by Janette.
Graphics:
The line art used for the main images were created by: fractalartist01/Roberta B. Dugan Available at Renderosity (Design Resource: Fairy & Elf Transparent Seamless Overlays - Copyright ©2015 Roberta Dugan)
The colouring was done by Janette.
The insects were created by Janette using a variety of sources as inspiration.
Music:
System Requirements - PC version
Display resolution is 1280 x 720.

Tested on Windows XP, and 10.