Clearly Walking
A fast-paced puzzle game for Android devices
In Clearly Walking,
the fragile walkers can't cross hard surfaces. Instead they'll stop and be magically whisked away.
Help them stay the course by placing soft squares on the hard surfaces for them to walk over.
Tap a tile to place the soft square.

Tap a soft square to return it to your stock.

You have a limited amount of soft squares, but you can re-use them as often as you like.

Keep up as the walkers cross multiple paths and start coming from all directions.
Choose casual or expert mode and switch between them as often as you like:
Casual mode: Walkers are slower, 5 walkers can be whisked away.

Expert mode: Walkers are faster, 3 walkers can be whisked away.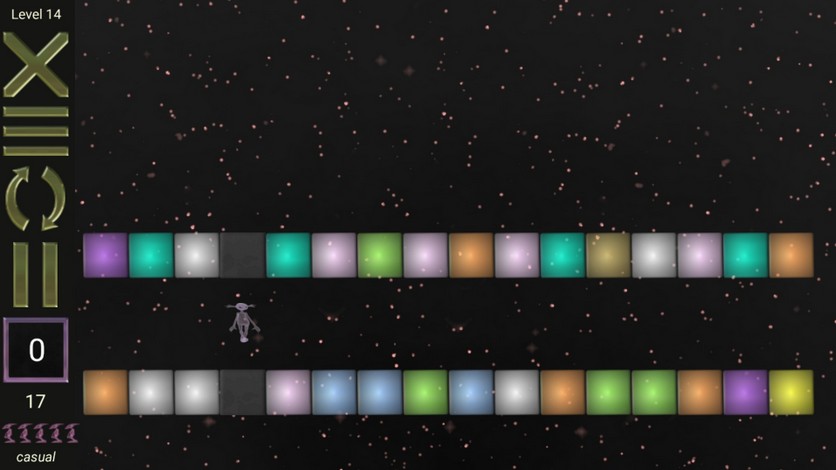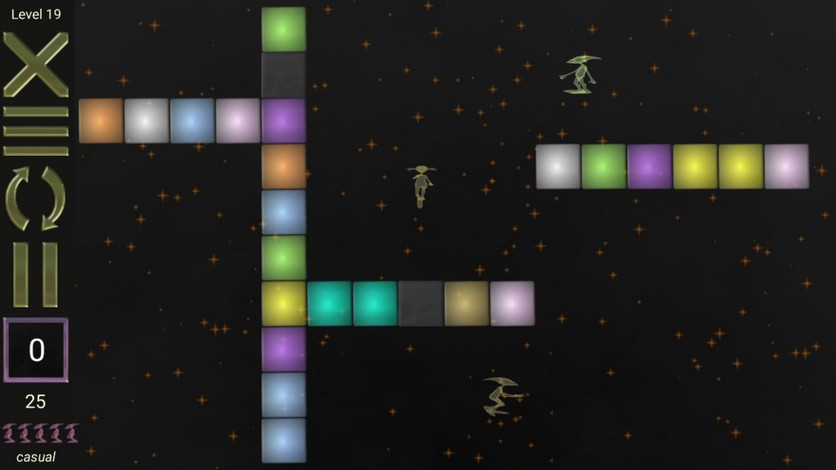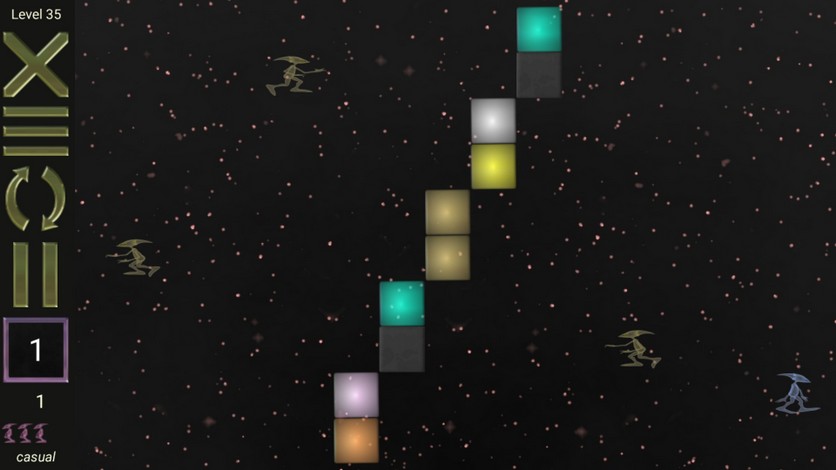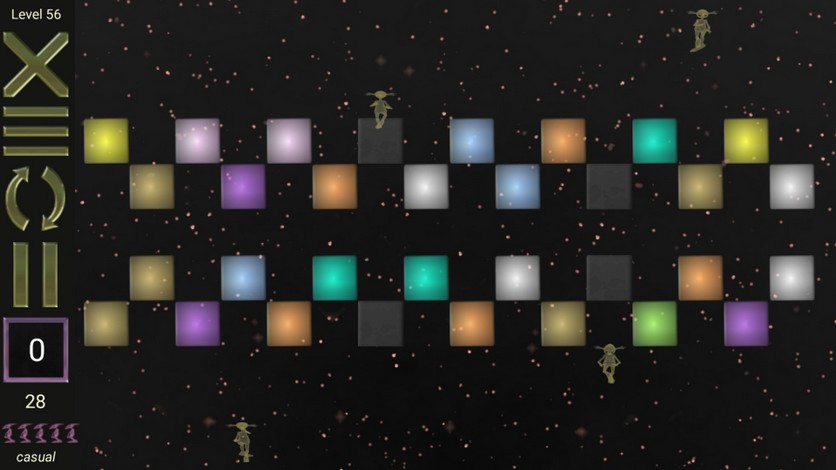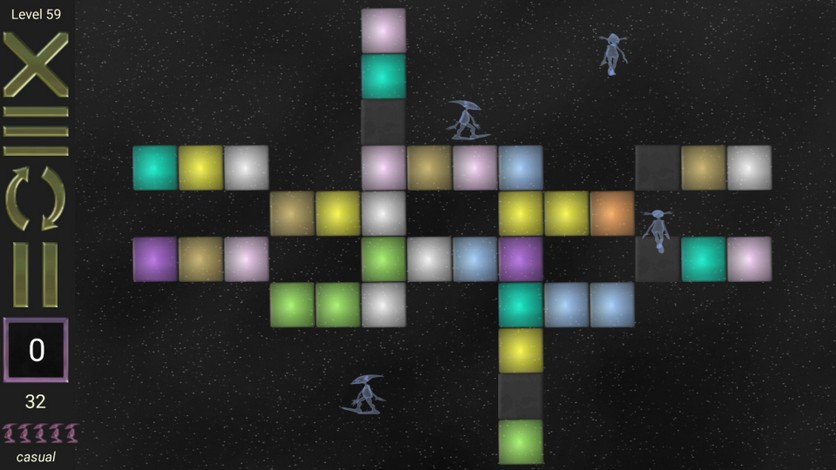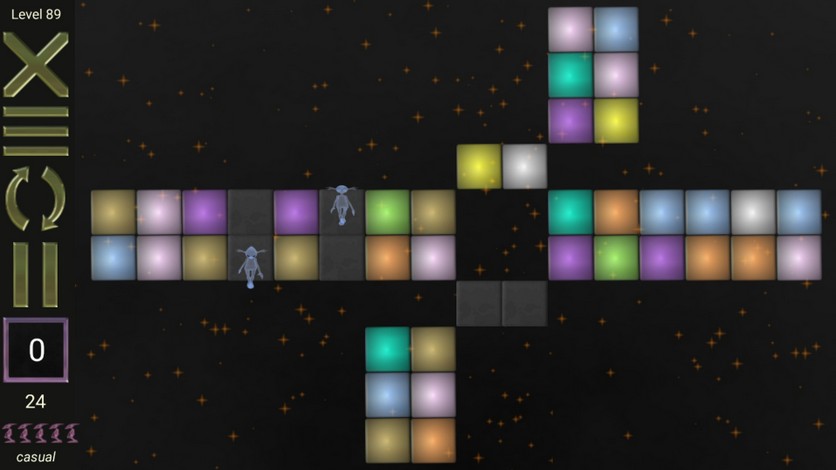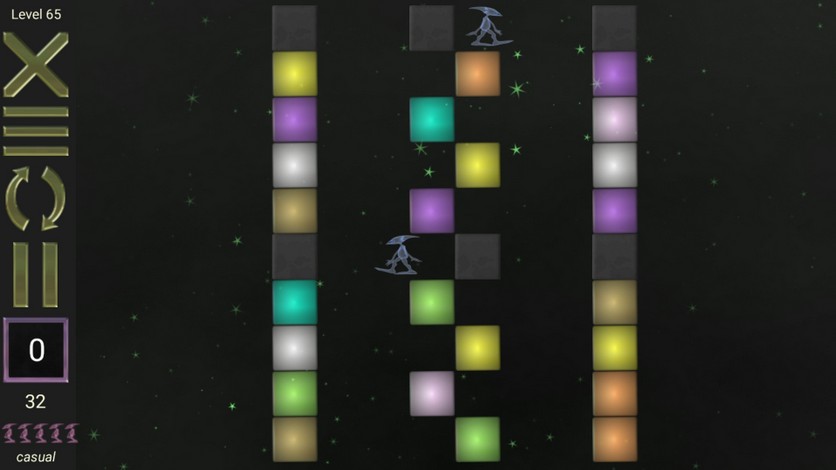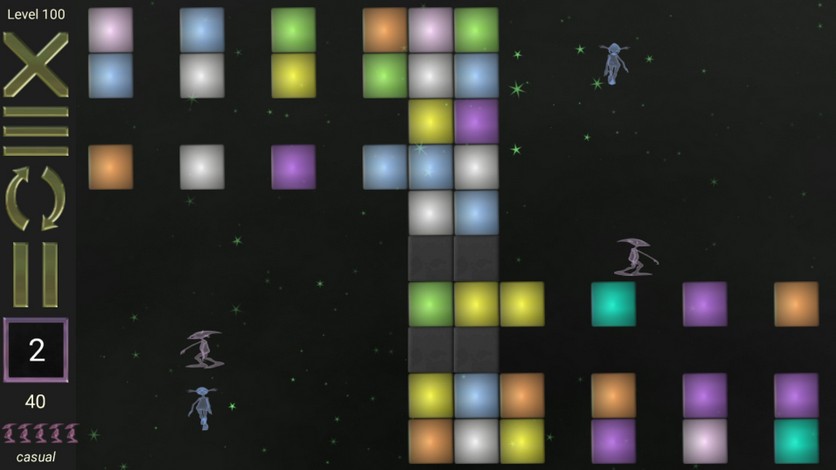 Credits
Game development and programming:
Created and programmed by Janette.
In creating the graphics I made use of the following resources:
The walkers were rendered from the 3D Character Loik by Nursoda (available at Renderosity) (materials changed).

The walk animations are created by the makers of Poser Software.

The images were rendered in Poser.

Backgrounds use the following: "FS Starfield Brushes" by FrozenStar.

Fireworks modified from designs created by Tiago Fidalgo (DesignFera).
Music:
Music created using Magix Music software.