Pivoting People
Unique hidden object game for Android devices and Windows PC
(The Android and Windows versions are sold separately.)
In Pivoting People your task is to find the exact matching character among a bunch of characters created to confuse you.
This game requires a lot of attention to the finest details, like the colour of the characters' hands, shoes or tie.
Features
48 levels

Randomly generated images - you can't learn the game, it's different each time.




Earn gold by finding all 30 characters without a single mistake.




Find 25 out of 30 characters to pass a level.

Replay any level as often as you like.
Difficulty
Mix and match the settings to make this game easier or more difficult for yourself.
Timed Mode - you have a limited amount of time to find the character (choose casual or expert).

Click Mode - you can only make a limited amount of mistakes (choose casual or expert).




The casual / expert settings only affect the timed and click modes.
There is always only 1 character that matches the one you're looking for and the differences can be subtle - it could be just the colour of the tie that differs from the other characters.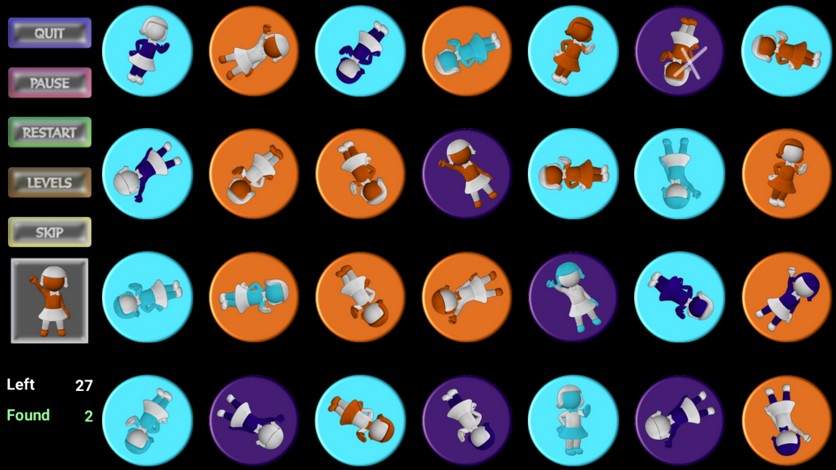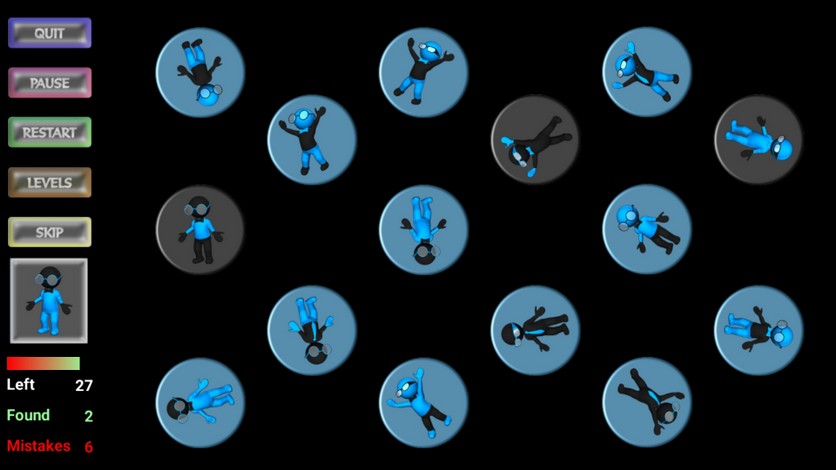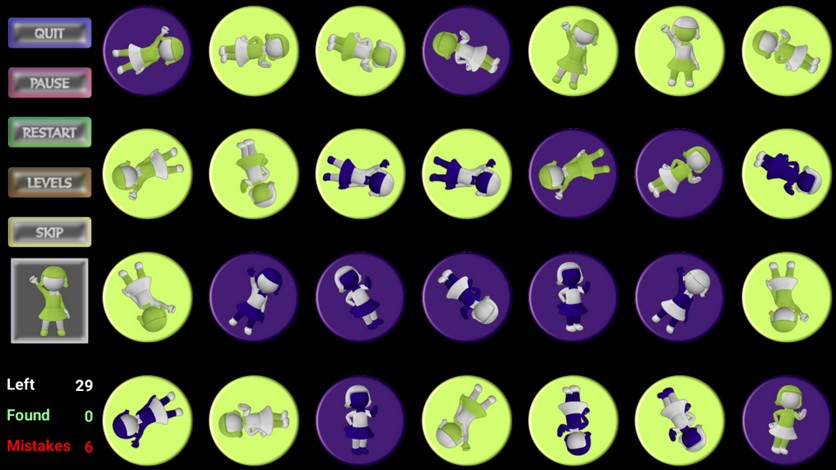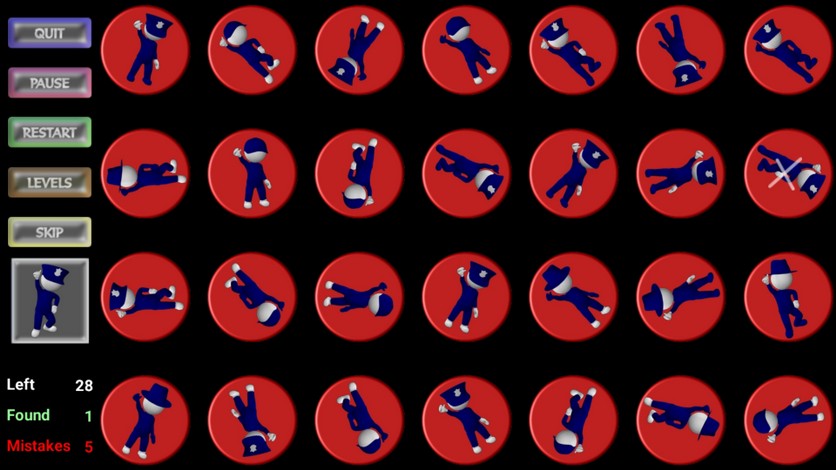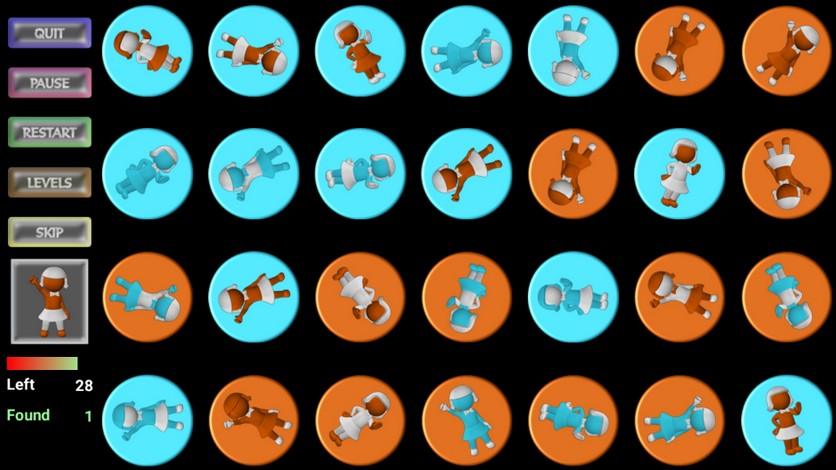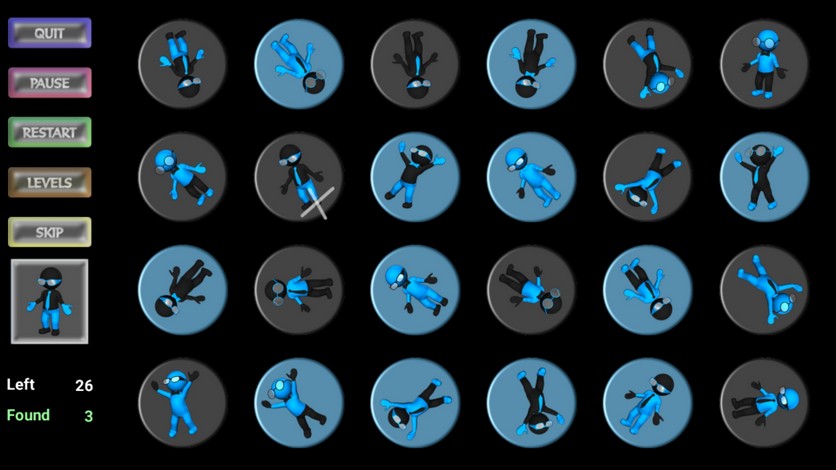 Credits
Game development and programming:
Created and programmed by Janette.
Graphics:
The graphics were created by Janette using rendered images - rendered in Iclone with the character, Mr Pose & Friends, from Reallusion.

Music:
Music created using Magix Music Maker.
System Requirements - PC version
Display resolution is 1280 x 720.

Tested on Windows XP and 10.