Cloud Calming
Free game for Android devices or Windows PC
Shoot happy disks at the clouds to make them disappear. Avoid the rain, hail and especially the lightening.
Features
Different clouds will morph and attack in different ways.




Play strategically to survive.




30 levels




Clouds keep popping up for 3 minutes per level. Thereafter you have to clear all of them for the level to end.

Grab an umbrella when it gets to rough




Random elements will give you a different game every time.




Try to beat your own high score.



Android
Tap the circles on the side to control the launcher and the umbrellas.




Swap the arrow keys around if you prefer a different configuration.
PC
Use the arrow keys or WASD to navigate,

and space bar to shoot.
Difficulty
Choose from 3 levels of difficulty which determine:
How often the clouds will drop rain, hail or lightning;

How soon the clouds will morph into angrier clouds.



You can switch the level of difficulty and continue from the level you last played.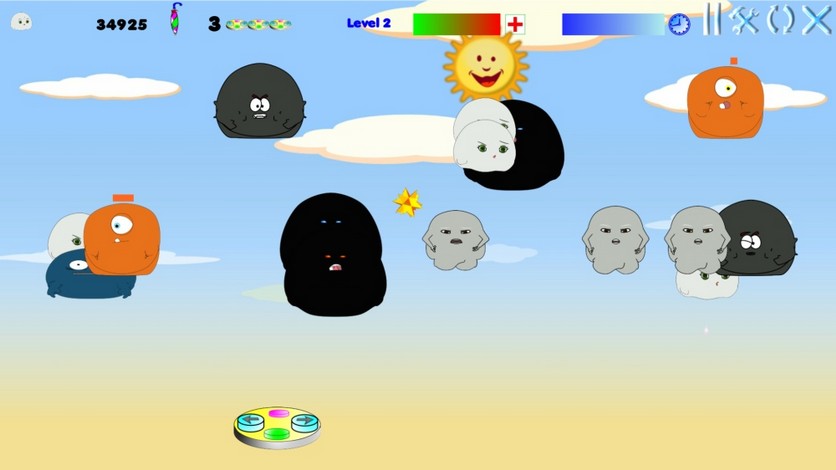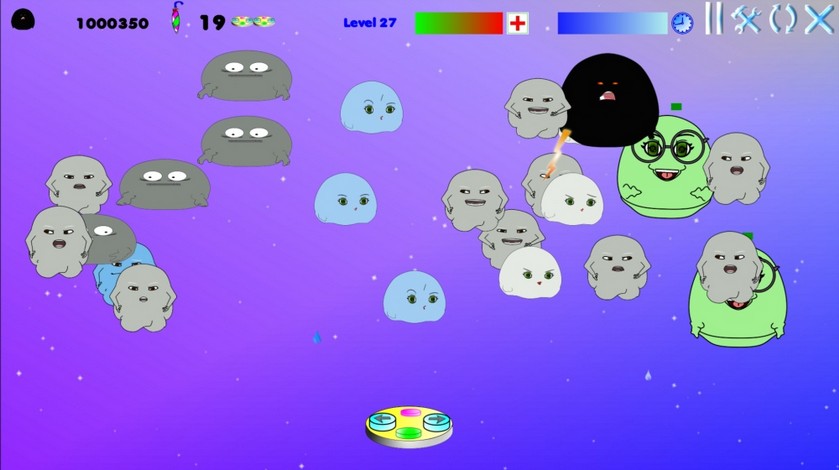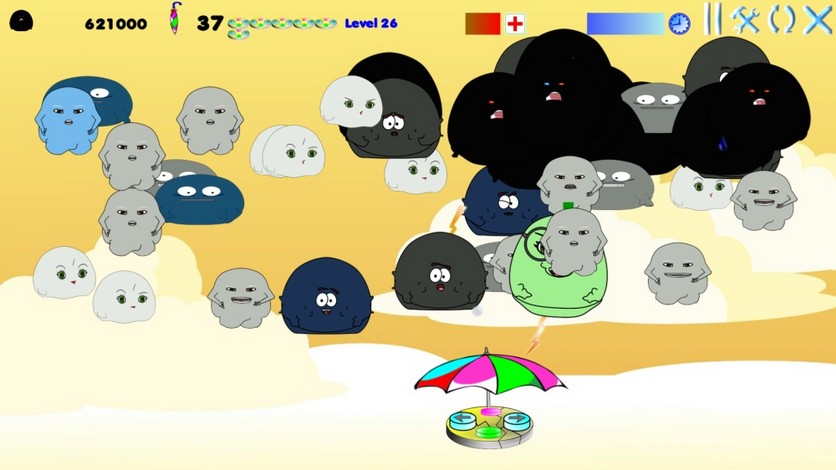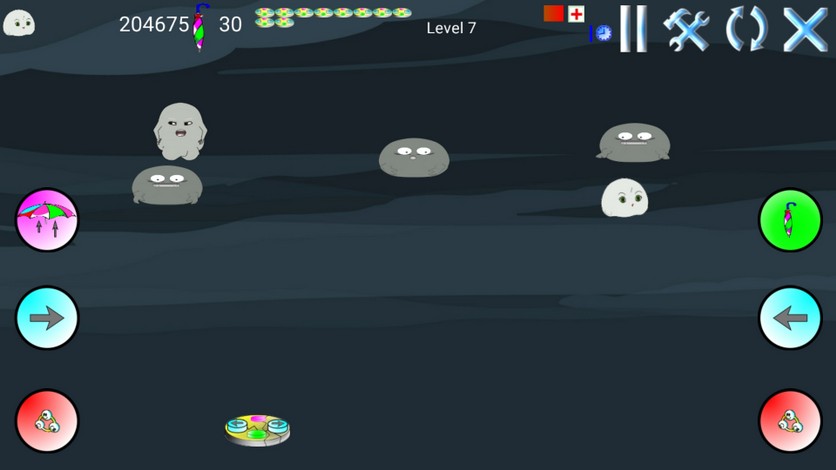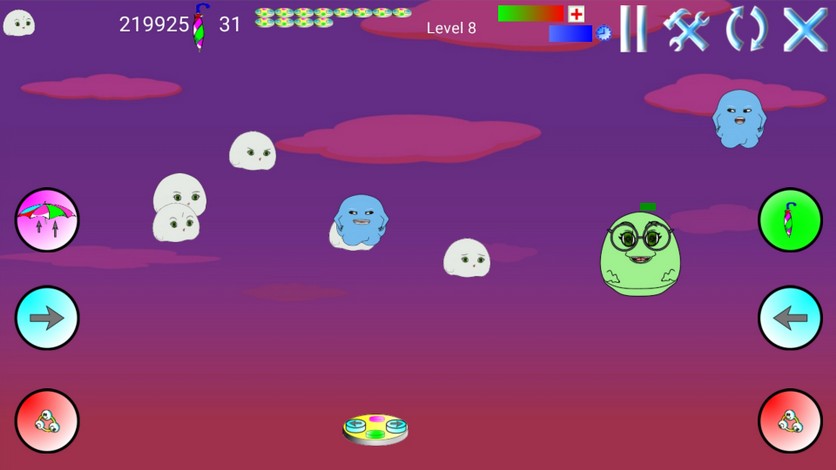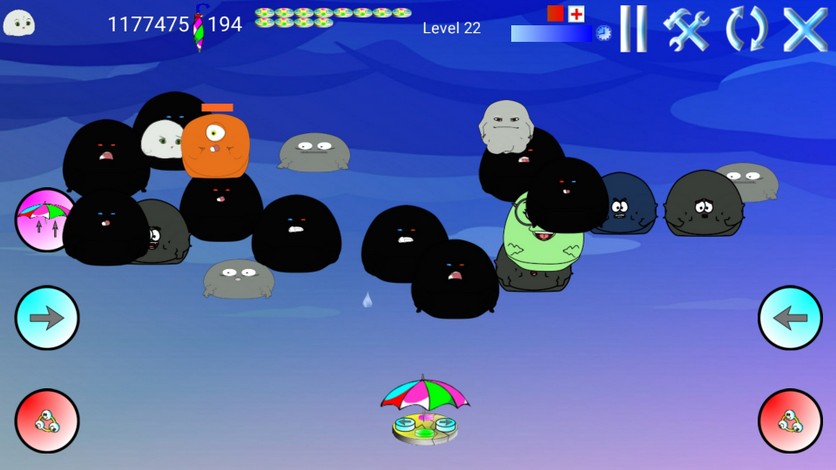 Credits
Game development and programming:
Created and programmed by Janette.
Graphics:
Clouds and graphics created with Anime Studio / Moho using the inbuilt resources as well as a few purchased items.
The backgrounds were created from scenes included with CrazyTalk Animator.
Music:
The background music is a mixture of songs taken from:Instrumental Musical Scores
Copyright: November 2007 By: geoegress (Ken Martin)
System Requirements - PC version
Display resolution is 1280 x 720.

Tested on Windows XP and 10.